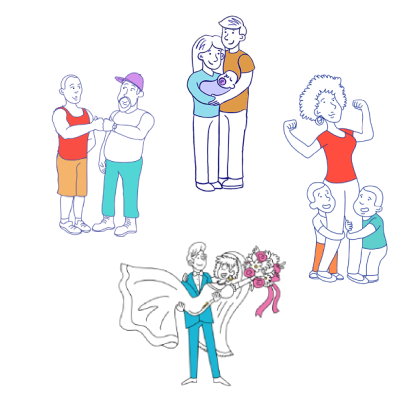 Velocity Whole Life Flex Complete® Offers:
✔ Lifetime Protection
✔ Price / Coverage Will NEVER Change
✔ Cash Value Build Up
✔ Policy Customization Options
✔ Money Back Guarantee!
Get a FREE quote
Velocity Whole Life Flex Complete is whole life insurance that provides coverage for you AND your family with ONE policy! It provides lifetime protection and builds cash value that grows tax advantaged and can be borrowed against or saved for retirement. A Whole Life Flex Complete policy automatically includes:
Terminal, Chronic and Critical Illness Riders for no additional premium
Charitable Giving Rider at no additional cost
Over $2 Million of coverage available
20 Year Term Life or 20 Year Term Life ROP Rider
Guaranteed Insurability Rider - allows you to buy additional whole life insurance due to a major life event without a medical exam
Disability Waiver of Premium Rider - forgives future premiums if you become totally disabled
Spouse Rider -  $10,000 to $50,000 of 20 year term life coverage for your spouse with NO underwriting
Children's Rider -  $10,000 or $20,000 of term life coverage for your kids with NO underwriting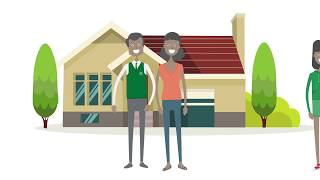 When it comes to insurance, there can be a lot of confusing language. This short video clearly explains what whole life insurance is all about.
Whole Life Flex Complete Insurance
As your lifestyle changes with every major milestone you want to make sure you have the right protection in place. With Velocity Whole Life Flex Complete, you have all the coverage options you need and more in ONE policy!
Life insurance provides vital financial protection for your loved-ones if the unexpected happens. Owning a Velocity Whole Life Flex Complete Policy is an easy way to get customized life insurance protection that fits your exact needs. Not only do you get lifetime protection and all the benefits that come with owning a whole life policy, but you now have even MORE options available to upgrade and supercharge your policy to cover not only you, but your entire family at one time.
Get a FREE quote
A Better Life Experience

People First
We are not a giant, faceless insurance company. You always have access to real people. And we put you first in everything we do!

Simple. Convenient. Fun!
We provide a fun and easy way to get serious life insurance!

Top Rated
We are rated "A+ Superior" by the top insurance rating agency, A.M. Best
Learn More!
What is whole life insurance?
Whole Life insurance is permanent policy that provides lifetime protection. Your premium remains level and will not increase with age. A whole life insurance policy also builds cash value which can be used for any purpose such as college expense or retirement.
What is a whole life insurance quote?
A whole life insurance quote is an estimated price based on a brief personal questionnaire. The more accurate the information, such as your height, weight, medical condition, family health history, job, and hobbies, the closer your final price will match your original quoted whole life insurance premium.
How to get your whole life insurance quote?
Vantis Life Insurance Company makes getting an online quote easy and hassle-free, and it only takes few minutes. The younger and healthier you are, the lower your whole life insurance rates will be so don't delay protecting your family. Get your free whole life insurance quote now!