Pay It Forward: Top 10 Easy Ways to Volunteer Time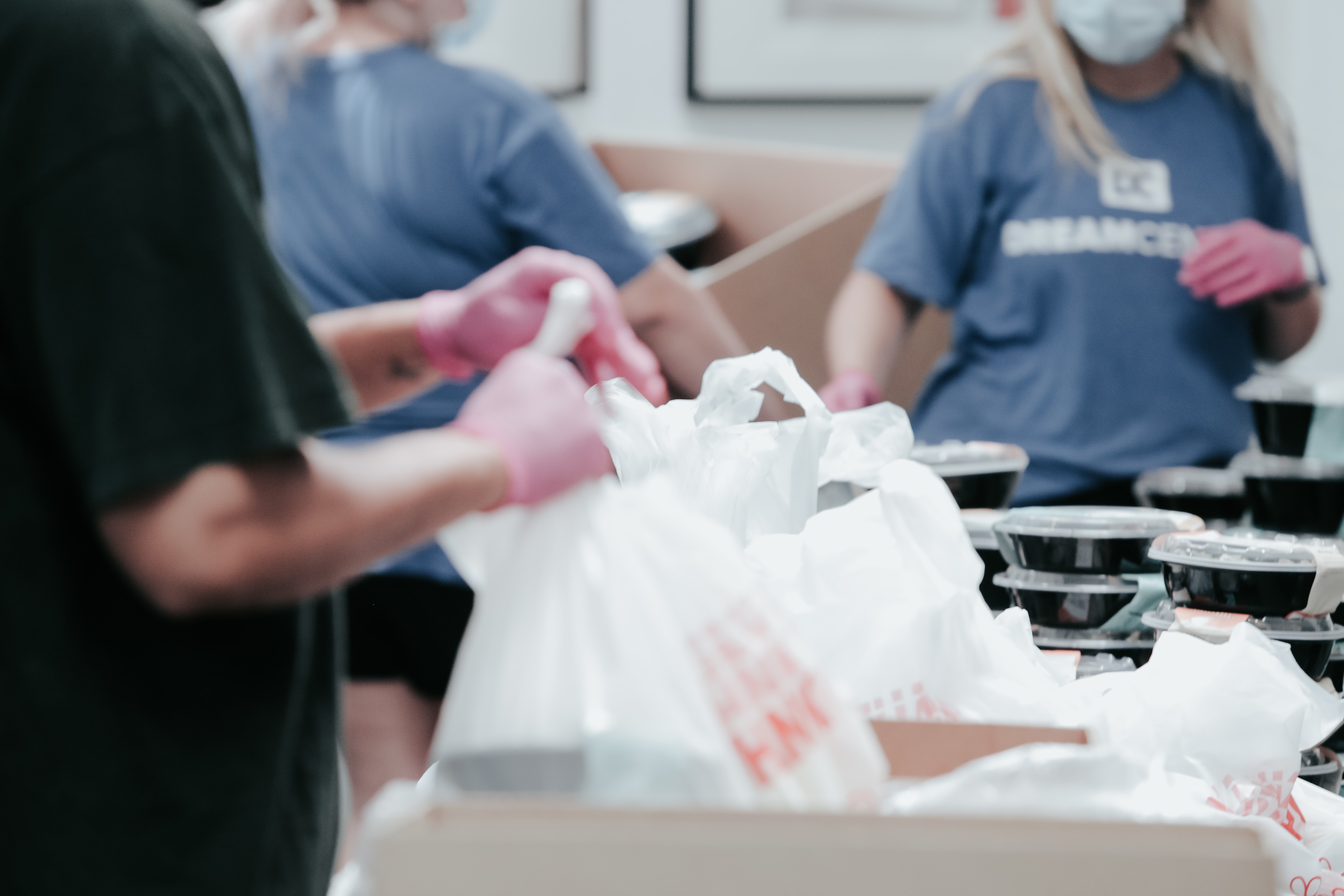 It's easy to get caught up in our own needs. We like to be comfortable, entertained, well-fed, etc. However, some of us have a desire that can only be satisfied by helping others. 
There's something about helping other people that warms your heart and brings a sense of fulfillment. Whether you like seeing the smile on someone's face when you give them a thoughtful gift or seeing how happy they are when you've gone out of your way to make their day better, it feels good to give back. 
If you're looking for new ways to volunteer time and pay it forward, we can help. Check out our list of the top 10 ideas on how to give back to the community.
1. Offer to Walk Dogs
One of the most fun ways you can volunteer time around your neighborhood is by walking dogs and taking care of people's pets while they're at work or away on vacation. There are also people who are physically unable to walk their dogs, like elderly people or those with disabilities.
Choosing this form of volunteer work also comes with benefits. You'll be more active and improve your health. You may even shed a few unwanted pounds. 
2. Take Care of a Neighbor's Yard
If you like being outside and working with your hands, easy ways to volunteer may include doing yard work for people. Walk around your neighborhood and pay attention to yards that seem like they could use a little love. Ask your neighbors if they would mind letting you mow, pull weeds, trim hedges, etc. 
Make sure they know right away that you're not looking for money and simply want to volunteer your time.
3. Help an Elderly Friend or Family Member With Household Chores
Learning how to volunteer means finding the people who can most benefit from your help. For example, there are countless people who have trouble taking care of regular chores around their homes, such as doing laundry, vacuuming, sweeping, doing dishes, and more. This could also include more difficult jobs like cleaning out gutters, deep cleaning, and organizing storage spaces. 
Once again, talk to the elderly people in your neighborhood and others who are less physically-abled.
4. Offer to Get Someone Groceries
If you like being out and about in town, it may be fun to volunteer time running errands for people. This could quench your thirst for helping others and give you an excuse to run around town and talk to people.
Talk to your grandparents or other elderly people you know and ask them if you can do grocery runs for them. They could write you a list each week or every couple of days. This type of volunteer work could also be helpful for single moms or busy parents who don't have a lot of spare time.
5. Volunteer Time at a Nursing Home
If you want to know where to volunteer, you can't go wrong at a nursing home. Many people in nursing homes don't get a lot of interaction with others on a daily basis. You could volunteer to spend time playing board games with them, walking with them, or just sharing stories.
It's one of the easiest ways to volunteer and one of the most beneficial for all parties involved. Many people in younger generations don't understand how much knowledge and wisdom the elderly have to share with us.
6. Give a Busy Parent a Break by Babysitting
Do you have a friend or relative who always seems to be running around at full speed managing their life? On top of kids, they have their jobs, are going to school, or have other obligations. Whatever the case may be, they deserve a break. 
Why not volunteer your time to give them that much-needed break and show them that you value everyday heroes. Offer to babysit their kids for them once a week so they can go out with their significant other, spend some time on self-care, or just catch up on some sleep.
7. Collect Food for a Homeless Shelter
We often forget how good we have it. Even when life is far from perfect, if you have food, shelter, and clean clothes, you're far better off than many people in this world. There are homeless people who lack food, water, warmth, shelter, and clean clothes every day in your community. 
To volunteer time and make a positive impact, go door to door collecting canned and dried goods for your local homeless shelter. Just make sure you communicate with them first to find out what they'll accept.
8. Make and Donate Baked Goods 
If you know your way around the kitchen, you could put your skills to good use. Spend a day baking treats like cupcakes, cakes, pastries, Christmas cookies, and other baked goods. Then, donate it to the charity or people of your choice. 
You could take them down to the local firefighters, police, nursing homes, etc. Just make sure you contact the group beforehand to make sure it's okay. 
9. Take Care of the Environment
It's no secret that the environment is suffering. If things don't change soon, climate change is going to have severely negative impacts on our planet. Just because you can't stop people from wasting energy, it doesn't mean you can't do little things to help out in your community. 
Volunteer time cleaning up parks, streets, rivers, and lakes. You can spend an afternoon picking up trash and removing waste from areas where people tend to litter and not pick up after themselves. 
10. Volunteer Time at a Local Animal Shelter
Finally, one of the best places to volunteer is at animal shelters. There are a lot of animals that get abandoned or lost that need love and attention. If you're an animal person, animal shelters provide easy ways to volunteer.
Call your local animal shelters and find out more about their policies on volunteer work. Most likely, you'll spend time walking the animals, playing with them, and cleaning up cages.
Looking for More Great Advice?
If you're looking for more insight into making the world a better place or improving your personal life, learning how to volunteer time is a good start. For more advice, be sure to check out some of our other articles before you go.
Our content is created for educational purposes only. This material is not intended to provide, and should not be relied on for tax, legal, or investment advice. Vantis Life encourages individuals to seek advice from their own investment or tax advisor or legal counsel.