How to Have Quality Time With the Family This Holiday Season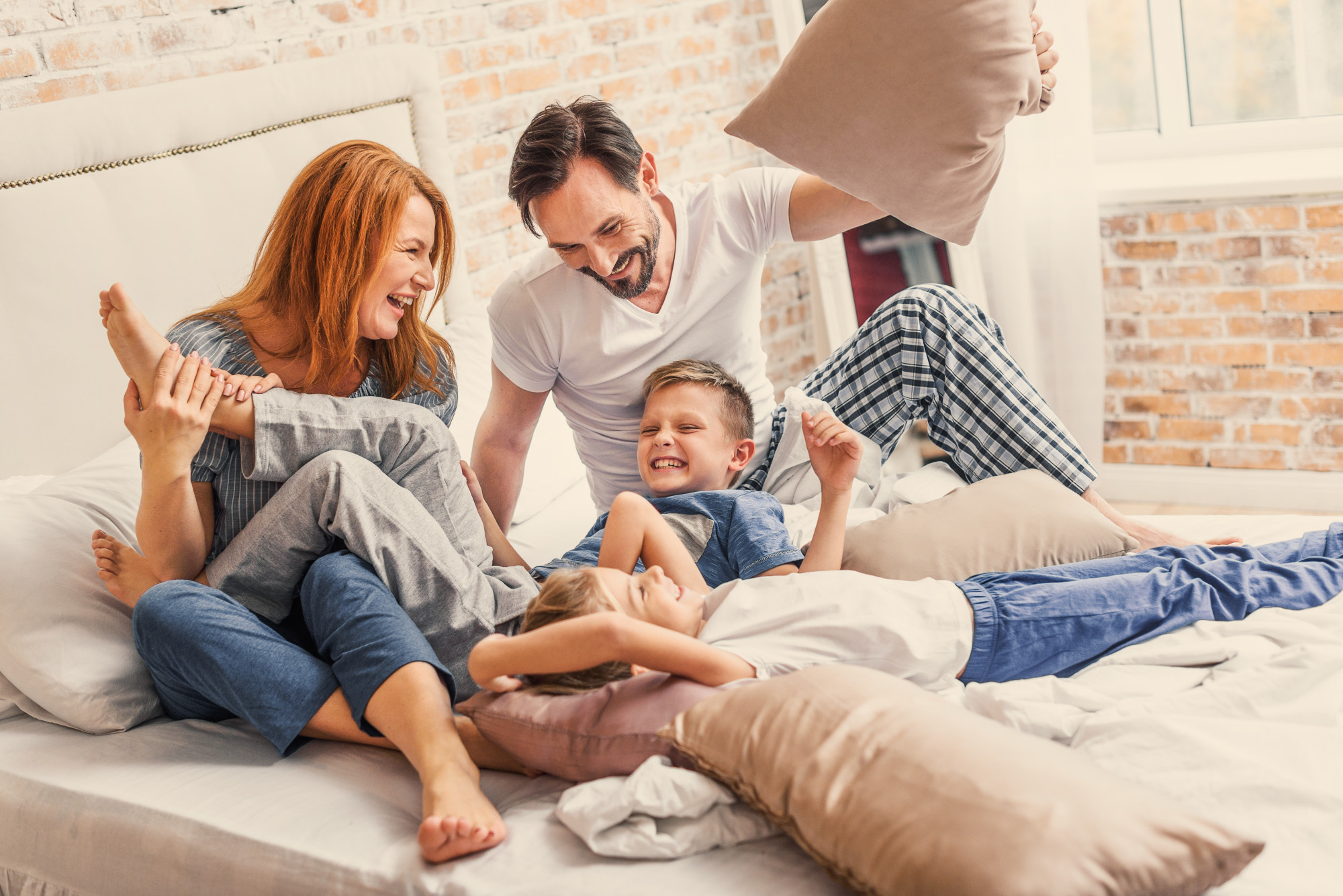 According to a New York Post article, parents of school-aged children spend only 37 minutes per day devoted to quality family time.
Before the pandemic, families rushed from school pick-ups to after school drop-offs, activities, rehearsals, practices, and more. A Pew Research study found one-third of parents reported always feeling rushed. 
If there is one fact that we can embrace is that COVID-19 has given us a chance to slow down, reconnect, and enjoy quality time together.
Here's our list of ways you can spend quality time with the family this holiday season. 
1. Virtual and Drive-By Caroling
Spread the holiday cheer this season with families near and far with virtual and drive-by caroling. For grandparents that live far away, nothing helps them feel closer than hearing Christmas music from their grandchildren. 
Using any video conferencing app, you can get multiple families together to sing to the grandparents as one big caroling session, virtually. 
Here are some ways to pull it off without a hitch: 
Find a good 

Christmas songbook

Decide on the set list ahead of time

Plan on a time

Keep it short (5 songs max)
It will allow the children to have that caroling tradition that they love in a safe environment. Music brings people together. The songs will fill everyone with happiness and provide connection no matter how far away you are. 
2. Make a 12 Days of Christmas Scavenger Hunt
On the 12 days leading up to Christmas, create a scavenger hunt that provides a small prize upon completion. It will bring the family closer.
Kids can work together to solve a riddle each day. Parents can offer clues. It will give young children something to look forward to before Christmas even arrives. 
Having the extra time means you can work with your partner to design and create riddles for each new day and find new ways to get your kids to use their critical thinking skills to solve a problem. 
If you aren't crafty, you can always look for scavenger hunts online to help you come up with your own. 
Kids love a challenge that comes with a prize. 
Things to consider: 
Make sure to think like a kid and not an adult

Create multiple clues along a route to find an answer

Include yourselves in the action by providing one hint that must come from the parents along the way
By keeping it fresh and different each day, your kids will be sure to find joy in the experience. Maybe it will even become a new holiday tradition. 
3. Take a Drive (or Walk) Through the Neighborhood
Nothing is more thrilling around Christmastime than going to see amazing holiday light displays. If you don't live in a neighborhood that has many displays, that's okay. You can always drive to a nearby neighborhood or check to see if your town or city has any community displays. Be sure to take some pictures and create a collage of your favorites.
You can always post them on social media, or if you're crafty, you can create a collage at home! 
4. Nothing Says Christmas Like Christmas Movies
Make a list of your family's top 12 favorite holiday movies and hang it on your refrigerator or somewhere everyone can see it. Once filled, roll two dice to decide which movie to watch for a family movie night. As Christmas approaches and more time is available, think about a double feature night! 
You can arrange the living room to look Christmas-cozy with blankets and pillows, and maybe even a fort for little kids. Work together to create movie night snacks for the event! 
Check out this page for ideas. 
5. Secret Santa
Give the kids a little spending money to purchase or make something as a secret Santa gift. Rather than doing it on one day, make it spontaneous. 
That way, kids can find something, take time preparing it, and then surprise each other (or you) with their gifts. 
Here are some ideas for a foolproof secret Santa: 
Give children a gift card to purchase items online such as Target or Amazon

Take a day for the family to create an "All About Me" page, and hang them on the fridge

Encourage the family to post their likes, hobbies and other favorite things on the page to help secret Santa come up with gift ideas

Pick names out of a hat, so everyone is a secret Santa for someone
By creating an "All About Me" page and posting it on the fridge, everyone will know each family member's interests, hobbies, and favorite things to help find the ultimate gift. 
For very young children, parents can help (just make sure they get a big brother or sister). They will love the idea of spending their own money on someone and feel good about it. 
Giving your children the independence to select their own secret Santa gifts will allow them to think about making wise money choices within a budget. 
6. Create an Ornament for the Tree
If you have young children, you know that being crafty is something that they love. The opportunity to be creative at any moment is something every youngster enjoys. 
One way to create holiday cheer is by teaching your child a new craft! We suggest our very cool, 3-D holiday ornament, but you could also go with another one you find online. 
Just click on the link to follow the steps to build your very own. Something to consider: 
For very young children, you may need to complete steps like cutting or complicated folds for them
Quality Time with Family: A Very Merry COVID Christmas 
While living through a pandemic isn't ideal, it's important to keep traditions alive during the holidays. With our whole world slowing down, we have the gift of time. Let's use it to our advantage by spending quality time with our loved ones.  
In uncertain times, it's good to know your family is protected. Leave your kids with more than memories. Protect their future with one of our life insurance packages today. Check out our website for more information. 
Our content is created for educational purposes only. This material is not intended to provide, and should not be relied on for tax, legal, or investment advice. Vantis Life encourages individuals to seek advice from their own investment or tax advisor or legal counsel.