The Best Gift You Can Give is Checking in on Others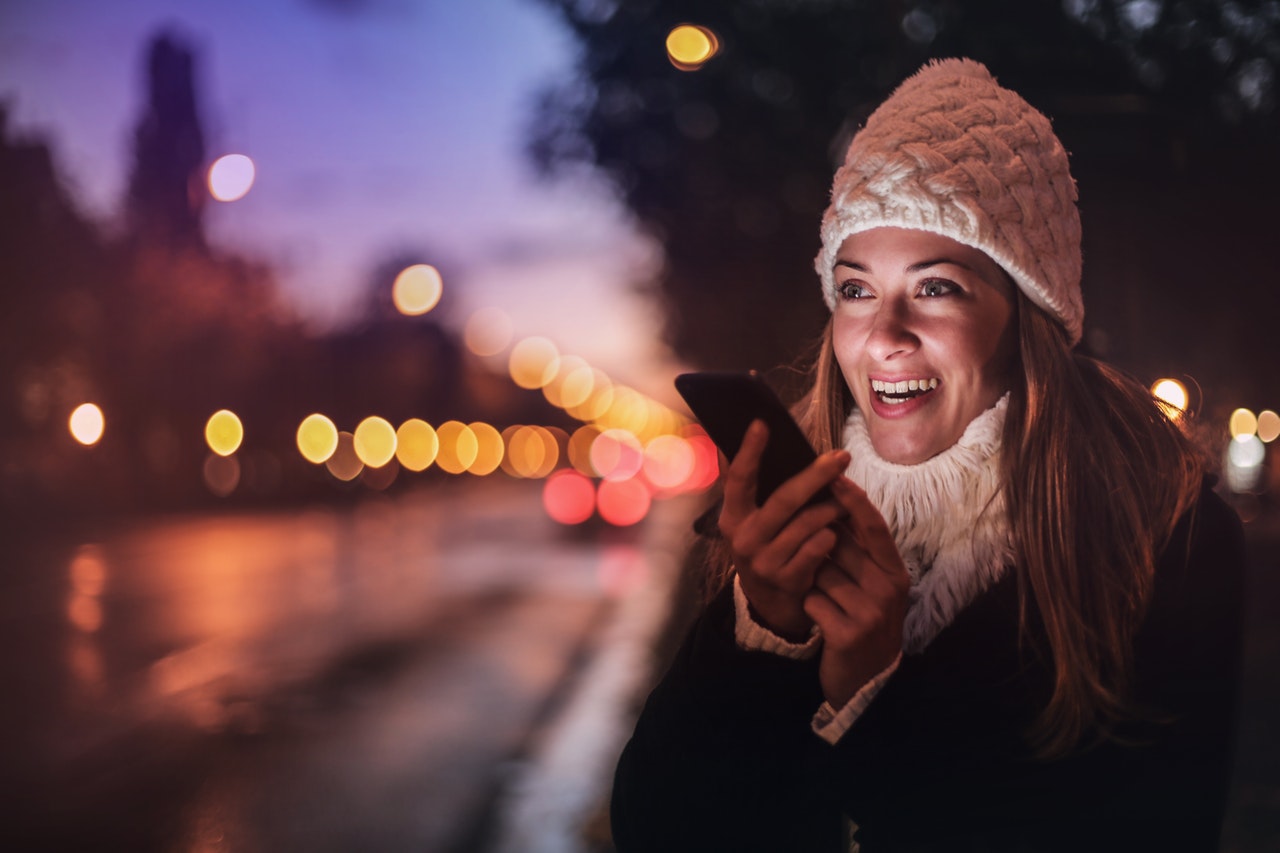 Gifts to buy. Cookies to bake. Cards to mail. These are just some of the tasks that can bring stress to women's lives during the holidays.
According to the National Alliance on Mental Illness (NAMI), 1 in 5 adults suffers from mental illness each year. Statistics from NAMI also show that approximately 24 percent of people with a diagnosed mental illness find that the holidays make their condition "a lot worse," while 40 percent say it becomes "somewhat worse."
Given these numbers, it's likely someone close to you is feeling stressed, depressed, or anxious this holiday season. By being purposefully involved in the lives of family members and friends, you can have a positive effect on their mental state. Heartfelt gestures often mean more than items with a big price tag, anyway.
Here are 5 meaningful ways you can reach out to others during the holidays.
Make Time for a Visit
Coordinating time to get together can be a challenge. With family obligations, busy work schedules, and holiday gatherings, it can be difficult for women to carve out time for visits. But it's so important to invest time in family relationships and friendships.
Getting together does not have to put a huge dent in your budget. Of course, if you can afford lunch or dinner at a restaurant and you want to go out, that's great. Enjoy a delicious meal with a friend or loved one. Engage in conversation. Listen attentively, always without judgment.
But something as simple as inviting a friend over for tea and homemade cookies works. Boil some water and offer up your favorite herbal tea. Don't burden yourself, though. Store-bought treats are OK, too!
Check On Those Who Are Grieving
Grief is a never-ending process. While grief can change over weeks, months, and years, it never completely goes away after a profound loss. This is important for two reasons during the holidays.
First, do you know someone who lost a loved one during the holiday season? This time of year will remind her of the loss, no matter how long ago it happened. Give her a call or send her a hand-written note. She will appreciate knowing you remembered her grief. Second, has someone in your life experienced a profound loss in the past year? If so, this first holiday season without that family member or friend will dredge up all kinds of emotions. Again, check on her. Acknowledge her loss; use the lost loved one's name.
Connect With Far-Away Friends
Loneliness can peak around the holidays, especially for people who have no loved ones geographically close to them. Some dread going to holiday parties without a partner and decide to just stay home.
However, even those who do live near family can struggle with isolation. Just because you're in a room full of people doesn't mean that you feel emotionally connected with them.
Reaching out to long-distance friends doesn't have to mean extravagant gifts. A simple text or brief email can make others feel less isolated.
Be Clear About Financial Expectations
Feeling stressed about money is incredibly common during the holiday season. There's the awkward wondering if a certain friend is going to give you a gift when you show up empty-handed. There's the burden of buying gifts for brothers, sisters, and all their kids. It can get overwhelming very quickly.
If your family gathers at Thanksgiving, that can be a great time to have an open discussion about holiday gift-giving. Be honest if you don't have the financial or mental capacity to take on a large list of people to buy for. A wonderful way to alleviate buying pressure, especially among large families, is to do a gift exchange. This allows you to take the time to buy a thoughtful gift for one person, rather than rushing to purchase separate items for everyone.
Also, don't be afraid to relieve your family members of any pressure they're feeling. Let them know that you do not expect them to buy you gifts. It's OK to tell your loved ones that you would never want them to be financially strained or to go into debt to purchase gifts.
Help Others Through Volunteering
While you certainly don't need to wait until the holidays to donate time or resources to a charity, many people tend to feel extra generous during this season. Seek out organizations in your area that align with your values and beliefs. Find out how they can use an extra set of helping hands.
If you're feeling isolated, a bonus of serving others during the holidays is that it takes your mind off your loneliness. You just might find yourself connecting with others in a way you hadn't expected. This will help you cultivate gratefulness for the things you do have in your life, rather than dwelling on feeling as though something is missing.
Written By: April Leiffer Henry
April Leiffer Henry is a writer, wife, mom of three and a freelance writer who's business helps women's health professionals publish awesome content.
Our content is created for educational purposes only. This material is not intended to provide, and should not be relied on for tax, legal, or investment advice. Vantis Life encourages individuals to seek advice from their own investment or tax advisor or legal counsel.