Best Apps to Connect with Family and Colleagues from a Distance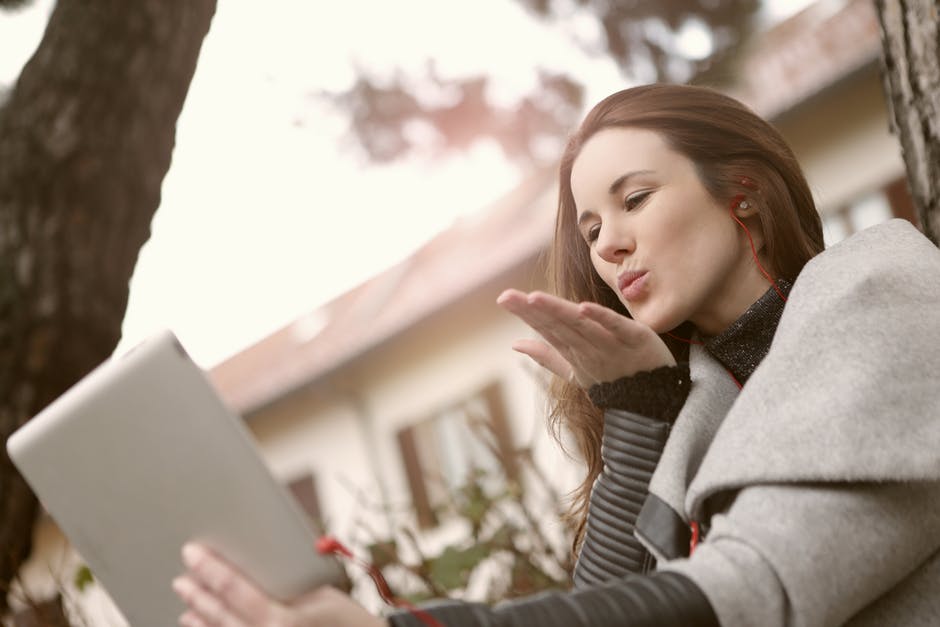 The side effects of social distancing or isolation can be depressing and bad for your health. So if you have found yourself running out of shows to binge-watch on Netflix, then fire up your favorite social media app and start chatting with your friends regardless of where they are.
To make it easy for you, we have complied a list of our favorite video chat and social media apps that will keep you connected to family and friends even if you are far apart!
Video Chatting
Video chats and conferences have long been used by corporations to hold meetings with employees that are at a different location.  Now, anyone can benefit from this long distance way to have an in-person conversation thanks to the following apps.
FaceTime (iPhone only)
The most popular app for video calling, but it's only available for those using an iPhone. If you want to video chat with family across the country, then this free app is a great simple option.
WhatsApp 
This app is a great option if you are traveling abroad and don't want to use roaming cellular minutes. WhatsApp lets you voice or video call (as well as even text) using a WiFi connection. It's also free and available on both iPhone and Android phones.
Houseparty
This free video social networking app allows you to spontaneously connect with family and friends with no invitation or scheduling ahead of time.  It operates more like a chatroom so you can instantly strike up a conversion with a friend or family member online or "crash" someone else's party as long as you know one of the participants.  In addition to chatting, there are also games available that you can  play against each other.
Marco Polo
Chatting is fun, but sometimes you can't always meet up at the same time. Whether your family is another time zone or your sister's kids are napping and she doesn't want to risk waking them up.
Use Marco Polo to send a quick video message to anyone with an account and they can respond in kind with either a voice or video message when they have time. Asynchronous video messaging is a great feature when you can't always connect at the same time.
Skype 
Skype has been connecting remote workers across the globe for years. But it can be a great option for you to connect with family and friends as well while you are social distancing. Another great feature of Skype is that it is available on many different devices including your laptop, tablet, and even your XBox One.
Google Hangouts
If you're sad about missing out on family dinners, then Google Hangouts can be a great option for you. Anyone with a Google account can participate and up to ten people can join using the free option.
Zoom
Again, popular amongst remote workers, Zoom is another great option for families as well. The free option allows for up to 40 minutes with up to 100 people and is available on laptops, tablets, and phones.
Facebook Messenger
Facebook Messenger allows for video messages now and is a great way to leave a message for your family or friends.
Thanks to modern technology, we can not only talk with anyone on our friends' list but we can video chat with them as well.
Socialize With Social Media
Sometimes we don't necessarily need to talk to one person in particular, we just want to feel connected. Social media is a great place to stay up to date on the latest happenings from your personal friends to your favorite celebrities. Check these out! 
Facebook
By far the most popular social media platform, despite everyone insisting only old people are on Facebook. Stay connected with your family and friends every day by sharing pictures of your kids and of course your favorite memes.
Instagram
Instagram also allows you to video chat with up to 6 people at a time from around the world. And, of course, everyone wants to see random pics of your dog and your dinner each day. Social media can be a great way to stay connected even when you have to keep your distance.
Twitter
Sometimes you don't really want to video chat when you've been home for days on end. But sending and reading the tweets of your friends, family, and favorite celebrities can be a great way to feel connected even if you are social distancing.
SnapChat
SnapChat isn't just about their cute filters - although those are a fun distraction from today's uncertainties, you can also chat with up to 15 people for free.
Slack
Think AIM for today's workplace. You can chat with anyone in your chat room and feel connected to the outside world even while you are stuck inside.
Stay Connected to Friends to Stay Connected to Your Health
From getting enough sleep to eating as well as you can while stuck in your house, we are all putting mental health at the top of our priorities list these days. And staying connected is as important as that morning meditation session. 
Whether your work-from-home status is temporary or permanent, these apps can make your life a whole lot easier to keep in touch with those the most important to you.  So, even if the kids are going crazy, or it's 2 A.M. where you live, don't let that stop you from reaching out and connecting with family and friends.
For more information about keeping your mental health a priority, you can read plenty of other articles in our wellness section on our blog. Come connect with us too while you are stuck at home!
Our content is created for educational purposes only. This material is not intended to provide, and should not be relied on for tax, legal, or investment advice. Vantis Life encourages individuals to seek advice from their own investment or tax advisor or legal counsel.