8 Best Backyard Activities for Kids This Summer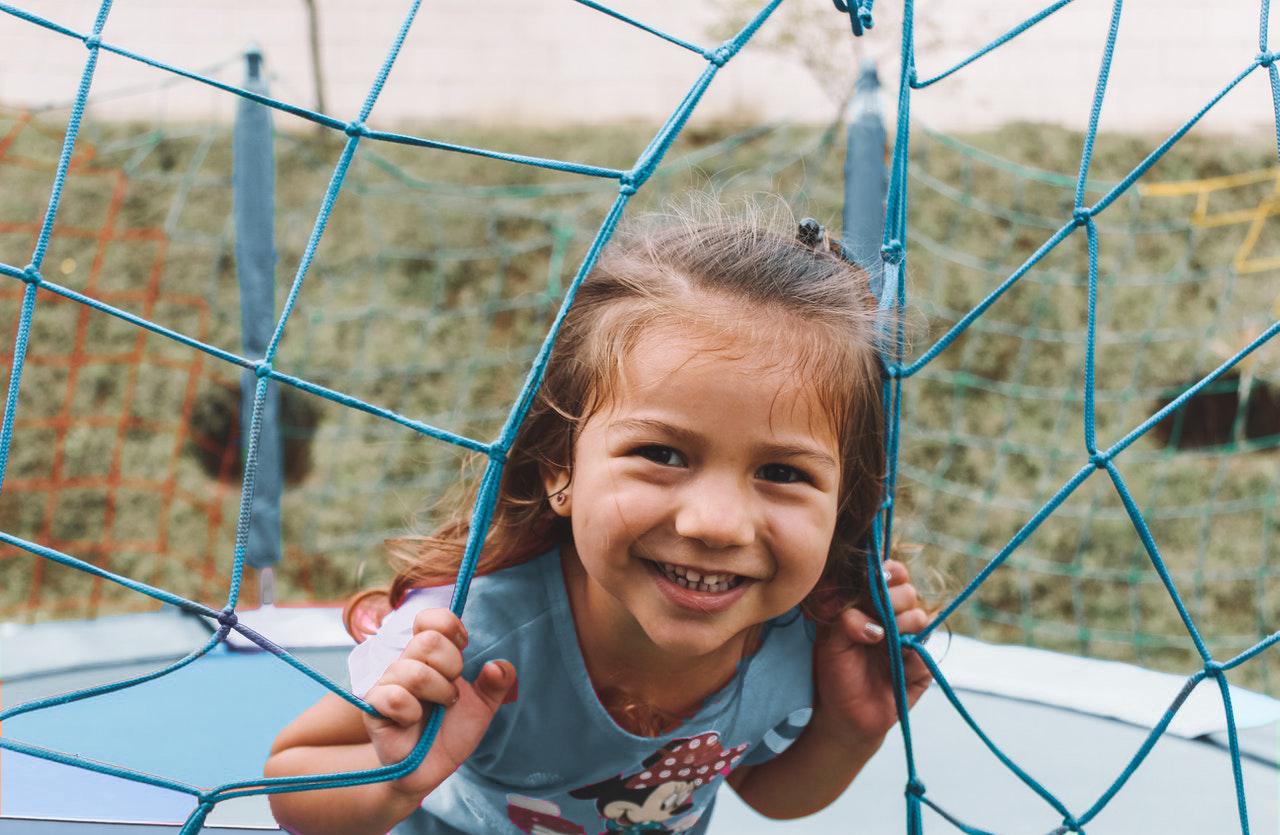 Summer is just around the corner. If you have kids, then this usually means backyard pool parties, BBQs, and summer camps.
But, because of the coronavirus, summer is going to look a little different this year. 
Most public pools, summer camps, country clubs, libraries, and other facilities you'd normally bring your kids to, are going to be closed. Luckily, there's still plenty that you can do to keep your kids entertained during the summertime from your own backyard. 
Check out this guide to discover the top backyard activities for kids this summer. 
1. Create a Summer Stage 
Are your kids ready to be center stage?
Since they probably won't be able to enroll in community theater or acting classes this summer, one of the best ways to allow your kids to try out their performing skills is with a backyard stage. 
Don't worry, putting one together couldn't be easier. All you need is a clothesline, 6 yards of red burlap, and clip-on curtain rings (or you can use clothespins). 
Once you've gathered the materials, cut the fabric into two, 3-yard strips. Then, fold the fabric about a foot down on one side and clip the rings to the folded edge. Thread the rings onto the clothesline, and hang up the line between two trees. 
With the hanging red curtains, your kids will have a lot of fun performing plays and other shows and pretending they're center stage. 
2. Have a Water Balloon Toss Competition
You don't need to have a fancy backyard pool to have fun in the sun this summer. Instead, why not have a good old-fashioned water balloon toss competition?
Filling up the water balloons will be half the fun for your kids. After the competition is over, just make sure to have your kids pick up the plastic pieces so animals don't get to them. 
To make it an extra fun water party, you can also turn on the sprinkler for kids to run through. 
3. Play Frisbee 
Tossing a frisbee is another classic way to have some backyard fun without having to spend a ton of money. 
You can easily buy frisbees at the store or order one online for just a few dollars. if your kids get tired of tossing the frisbee back and forth, then you can also try out some different frisbee games. 
One great frisbee game to try out is frisbee tag. With this game, you'll divide your family into two groups. One group will toss the frisbee amongst themselves while the other one tries to intercept it. 
Once the other team intercepts it, the roles are switched and the first group tries to steal the frisbee back. 
Another great frisbee game to try out is frisbee bowling. For this game, you just need to line up some plastic water bottles on one side of the lawn in a bowling pin formation. Then, take turns trying to knock the "pins" over by throwing the frisbee from the other side of the lawn. 
4. Jump Rope 
If you're looking to get some exercise and have some fun, then it's time to bust out some jump ropes. 
To make jumping rope a bit more fun, we suggest teaching your kids some jump roping games. 
One great game to play for being jumpers is called snake. With this game, the jump rope stays on the ground. One person holds onto one end of it and waves the rope gently across the ground like a slithering snake. 
Then, players try to jump over it. Your kids can take turns being the jumpers and the snake movers. 
If your kids are more advanced jumpers, you can have them try out different jumping methods to keep them entertained, such as high knees, butt kicks, or skipping on one leg. 
5. Go Camping 
A lot of campgrounds are going to be closed for the summer.
Luckily, there's no need to venture out to a campground to get the camping experience. 
All you need to do is pitch a tent in your backyard to have some fun. You can stargaze, cook some camp food over a bonfire, and tell stories by flashlight to make the experience as authentic as possible for your kids. 
6. Create an Obstacle Course 
An obstacle course is a great way to get your kids moving while having fun. 
All you need are some common household items to create an awesome obstacle course. For example, you can lay out some empty planter boxes or house buckets and have your kids weave in and out of these items, jump over them, or crawl around them. 
Other items you can use to create your obstacle course include swimming noodles, towels, chalk, water bottles, jump ropes, and hula hoops. 
7. Create a Backyard Scavenger Hunt 
A scavenger hunt is another great way to keep your kids entertained in the backyard. 
For the scavenger hunt items, you can create a list of things that already exist in nature. Here are some items you may want to include on your list:
A white rock
A berry or seed
A crooked stick
A pinecone
Something soft
A flower petal 
Something round
Three different leaves
Your kids will probably be in awe of what they can find in their own backyard!
8. Boat Races 
Boat races are another quintessential summer activity that can easily be enjoyed in the backyard. 
All you need to do is grab a few pool noodles and cut them in half. Then, lay the pool noodles on the ground. Have your kids create and decorate their own boats (this will be half of the fun!) for the races. 
Next, have each of your kids lay in front of a noodle with their boat at the start of the noodle and a bucket full of water. To get the boats moving, have your kids slowly pour water into the noodles. The first boat to the other side of the noodle wins!
As you can see, there are a lot of great backyard activities for kids. With these activities, their summer break will fly by!
You may also want to consider planting a backyard garden with your kids this summer.
You can check out this guide to learn why a backyard garden is so great!
Our content is created for educational purposes only. This material is not intended to provide, and should not be relied on for tax, legal, or investment advice. Vantis Life encourages individuals to seek advice from their own investment or tax advisor or legal counsel.