5 Gifts to Give Yourself This Holiday Season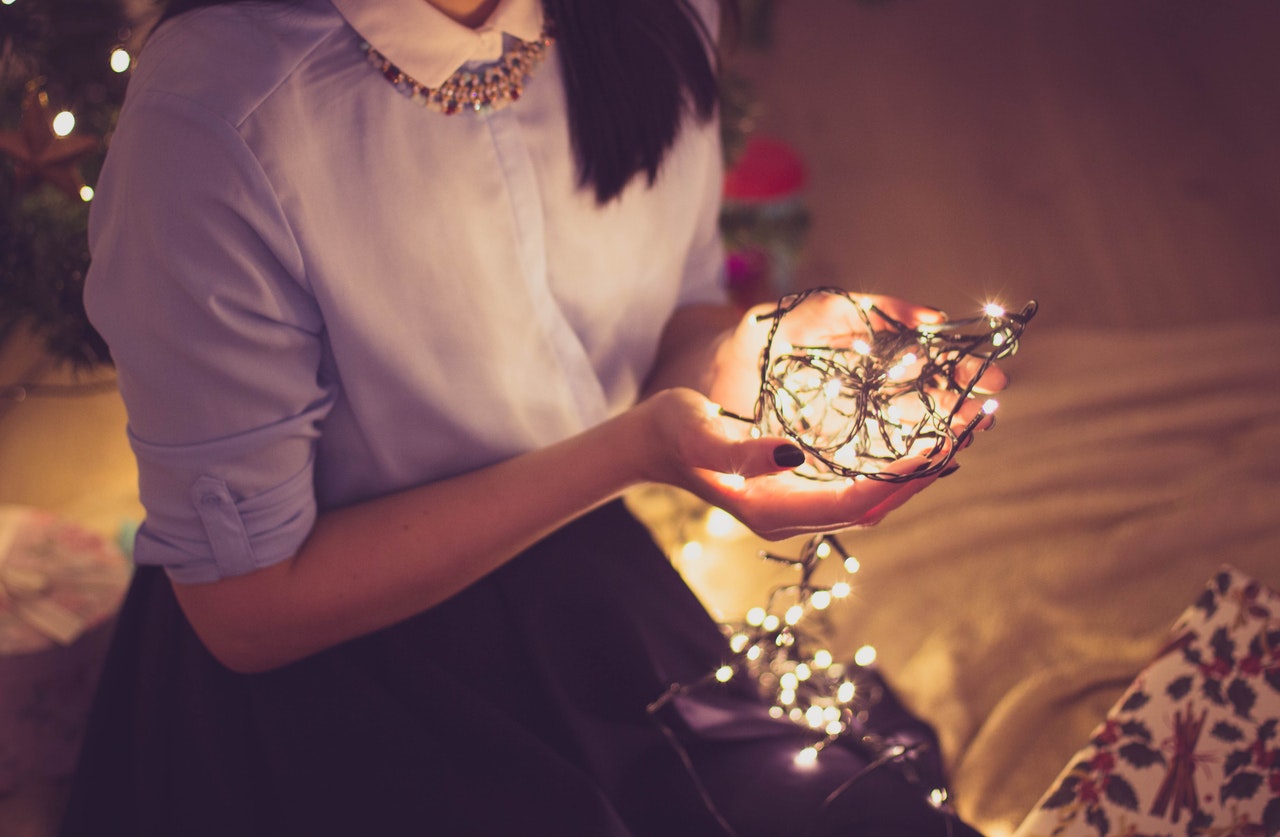 While the holidays are meant to bring peace, joy, and happiness, they also bring some stress. There are gifts to buy, meals to prepare, and family and friends to entertain. That means cleaning the house, spending weekends at the grocery store, and using any amount of free time on Amazon look for gifts. The stress starts to add up because you set unrealistic expectations, finances become overwhelming, and you commit yourself to doing too much. This all leads up to the big day, where your stress finally disappears and you get to enjoy yourself while seeing how happy your loved ones are, spreading some holiday cheer. But how can we take some stress out of the process leading up to it?
Take a Day Off
If it's possible, take a personal day to run all of your errands – buying gifts to fill stockings, finding that perfect scarf for your mother-in-law, and researching a holiday ham recipe. This allows you a full day to get things done, instead of running around after work or on the weekends when everyone else is also out.
Set a Budget
Holiday spending can get out of control quickly. While you will most likely be spending more than usual, set a realistic budget for yourself that you know you can pay off quickly. Have an idea of how much you can spend on gifts, food, and holiday activities. If you have kids, make sure you have a spending limit on how much each child will get. Instead of buying gifts for all your friends and family, consider doing a "white elephant" or "Pollyanna", so you only need to buy one gift instead of ten. Or, have a potluck type dinner instead of making everything yourself. These small things will help cut down your spending, and your wallet will thank you.
Lower Expectations
You cannot do it all. Especially in such a short amount of time. Think quality, not quantity. You don't need to go to every holiday party you're invited to. You don't need to see every holiday concert, play, market, or tree lighting. Pick two or three things you want to commit to, and say no to the rest.
Do Something Good
The holidays can be hard for many people who are struggling. Do something good for others this holiday season. Whether you can donate money or time, a little goes a long way. Find a charity you believe in or volunteer somewhere to help others less fortunate enjoy the holidays. It can be something as simple as visiting your local senior center to bring some holiday cheer to those without families. There's no gift quite like giving to others.
Treat Yourself
Don't forget about you! You deserve to have just as great of a holiday as everyone else. Buy yourself a gift, indulge in some holiday cookies, and enjoy that glass of wine. If that Thursday night yoga class keeps you grounded, don't skip it to buy gifts! While you're breaking your back to make sure everyone else's holiday is amazing, make sure you are still taking care of you. It's okay to be a little selfish. The less stress you put on yourself, the happier everyone will be. Don't let this holiday season wear you down. Use these tips to ensure you and your family take the time to really enjoy what the holidays are all about. Happy Holidays!
Written By: Ande Frazier
Ande has a 20+ year career as a financial adviser. She is an author, speaker, thought leader, and money educator.
Our content is created for educational purposes only. This material is not intended to provide, and should not be relied on for tax, legal, or investment advice. Vantis Life encourages individuals to seek advice from their own investment or tax advisor or legal counsel.