Want to make sure that a life insurance death benefit will go to your children, grandchildren or charity, guaranteed?  Want the opportunity to build up some cash within the life insurance policy?  Life insurance is often thought of in terms of its ability to replace lost income or to pay debts in case of an unexpected or early death (that's typically the role of "term" insurance).  But the whole life, or "permanent," version of life insurance has its own benefits.  It can be used to efficiently create gifts to your beneficiaries and can be used to save for retirement or fund college expenses.  If you have some wealth or are a business owner it can be used to pay estate taxes, equalize inheritance, provide business continuation funding, or function as a source of liquidity.
What Is Whole Life Insurance?
Whole life is a type of cash value building permanent life insurance that covers individuals for their entire lives.  A good whole life policy with its guaranteed cash value can be a valuable piece of "financial property."  The death benefit, of course, will be paid to a named beneficiary should the insured pass away while the policy is in force.
Here are a few unique benefits of a whole life insurance policy, not offered by any other investment:
The cash value builds tax deferred.
A liquid emergency fund is created.
Income tax-free loans can be taken against the cash value.
Unlike IRAs or other qualified plans, there are no limits on how much money can be saved each year. You can purchase as large of a policy as you wish and can afford.
The cash value life insurance doesn't count as an asset when applying for federal college financial aid.
The proceeds of a cash value life insurance policy are generally not attachable by creditors.
A unique version of permanent life, known as a Single Premium Whole Life policy (SPWL), can take a single deposit amount and instantly create a much higher death benefit for your beneficiaries, paid to them tax-free.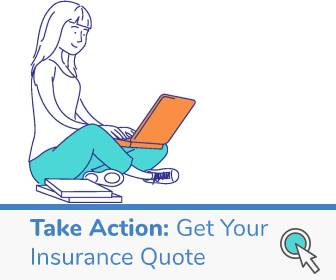 Traditional "fixed" whole life policies (not variable, variable universal life or indexed life) do not depend on the stock market to drive returns.  Rather, the insurance company invests the premium payments and guarantees a rate of return and a death benefit.
Therefore, a whole life policy may be used as a stable component of a sound financial strategy. When you purchase a whole life policy, you not only protect your family in the event of your premature death, but also create a valuable asset in your financial portfolio.  A whole life policy has a real return that performs competitively with other safe and high-quality, fixed-return assets.
Buying and keeping a whole life policy as part of a financial strategy provides an additional level of security, financial freedom and a legacy for loved ones.