Questions To Ask When Purchasing A Life Insurance Policy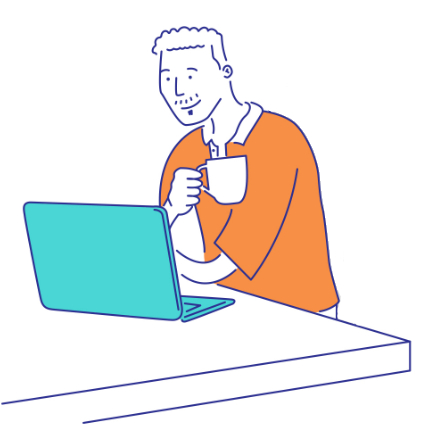 At Vantis Life, it is our mission to not only simplify the general public's understanding of life insurance, but also streamline the way in which people buy this important financial tool. That's why we've gathered a roundup of questions to guide you through the decision and purchasing process. 
How can I calculate the amount of coverage I need?
The amount of life insurance an individual needs depends on existing financial obligations. At the very least, you should purchase enough life insurance to cover any outstanding debts (i.e., mortgage, home equity and student loans). For more comprehensive coverage, take into consideration things like final expenses, emergency funds and college funds for children, as well as estate and other tax liabilities.  
What about the type of coverage?  
Buying term life insurance is fairly common among younger individuals, mainly because it is a more affordable option. Generally, people in their 30s and 40s are seeking to maximize their insurance protection with the least cost so they can cover outstanding debt which at this stage is higher than later in life.
For individuals in their later years, the objective of having life insurance coverage tends to shift as they focus on final expenses, estate planning, and charitable and legacy giving. Considering that term life insurance expires at a specified age and the cost increases substantially upon renewal, older individuals often convert their term insurance to whole life prior to age 65.
So, in a nutshell, buy term when you are younger and have significantly more debt. Then, once you are able to afford it, purchase whole life coverage to replace the expiring term policy. If you want to protect your business or have the ability to leave legacy money to loved ones, whole life insurance may be a better fit for your needs.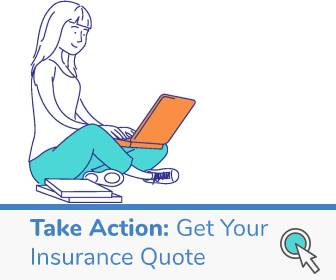 What should I do if I have an existing policy in place?
Most people are provided with a modest amount of term life insurance by their employer. If this is your sole source of coverage, you are most likely underinsured and vulnerable should you encounter an unforeseeable break in employment. If you have individual life insurance in addition to group life coverage, you may be all set. In any case, you should review and analyze your existing policy and/or policies to determine your insurance needs and adjust your coverage accordingly.  
Which payment option makes the most sense for me financially?
Life insurance premiums may be paid annually, semi-annually, quarterly or monthly. Generally, the annual option is the least expensive route, whereas monthly is the most expensive one. Based on your preference, you have the option to receive a paper bill from your life insurance provider or electronically pay your premiums via credit or debit cards. Alternatively, you can opt to have your premiums withdrawn from your bank account directly via an Electronic Fund Transfer (EFT).
With major life changes, will I have to update or change my policy?
For most people, the need to buy life insurance comes during a "triggering life event," which may include getting married, buying a home, having children, taking out a loan, getting a divorce or starting a business. It is during these life events that we realize how important it is to ensure our family's financial well-being after we are gone. It is worth noting, however, that life insurance is not only a resource used to replace income. It may also be used for other reasons such as tax relief, asset growth, accumulating wealth and as part of one's overall wealth transfer strategy.
Regardless of the motivation behind your purchase, it is important to review your policy when a major life event occurs to ensure it aligns with your financial objectives.  
Who should I designate as a beneficiary or beneficiaries on my policy? Am I able to review this down the line?
The beneficiary is the person to whom the policy death benefit, also known as proceeds, will be paid at the insured individual's death. The beneficiary may be a person, class of persons, an institution or other entities.
As a policy owner, you have the right to not only name a primary beneficiary, but also secondary, tertiary, etc. Beneficiaries can also be designated as revocable or irrevocable. A revocable beneficiary can be changed by the policy owner without the signature of the beneficiary. On the flipside, an irrevocable beneficiary requires the beneficiary to officially sign off on any policy changes. You also have the freedom to review your policy and change the beneficiaries at any time during the insured's life, as long as they have not been designated as irrevocable.
If you're ready to start shopping around for a policy, ask yourself these questions to find the appropriate amount and type of coverage for you. If you have any questions or would like more information about how Vantis Life can help you determine your insurance needs, try out our Needs Calculator. 
Our content is created for educational purposes only. This material is not intended to provide, and should not be relied on for tax, legal, or investment advice. Vantis Life encourages individuals to seek advice from their own investment or tax advisor or legal counsel.