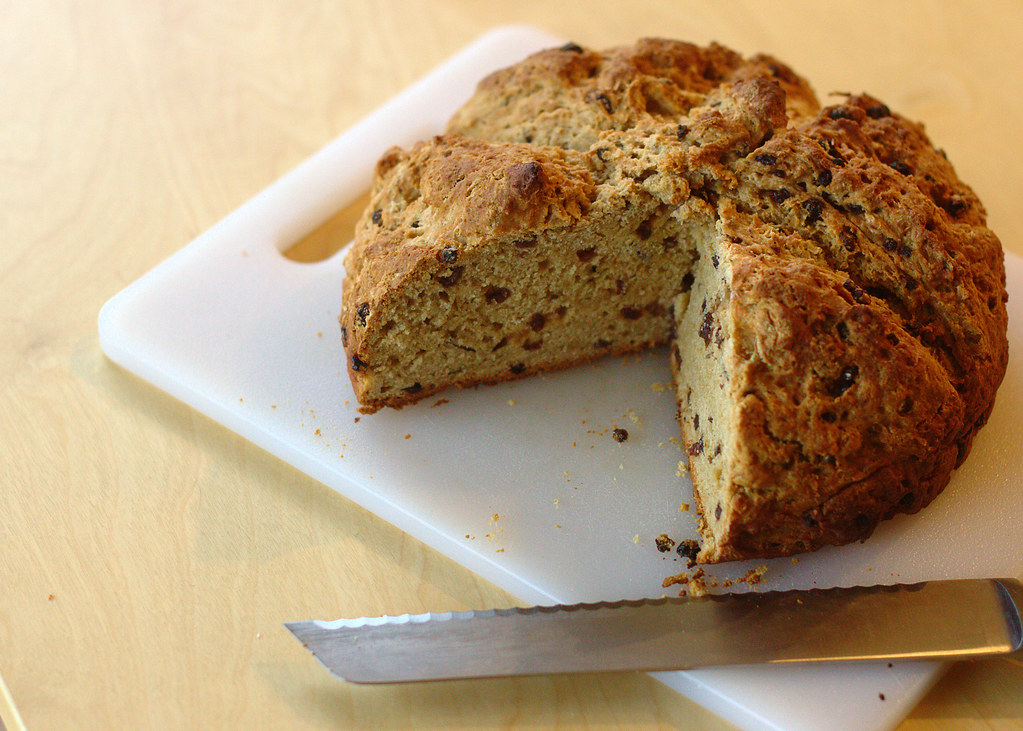 Celebrate St. Patrick's Day this year with some homemade Irish Soda Bread! Follow this easy recipe.
Recipe by: Joanne T., Accountant at Vantis Life
Ingredients:
2 ½ Cups of Flour
½ Tsp Baking Soda
2 Tsp. Baking Powder
1 Tbsp. Sugar
½ Tsp. Salt
3 Tbsp. Butter
¾ Cup of Raisins
1 Cup of Buttermilk
Caraway Seeds (optional)
Instructions:
1. Pre heat oven at 350.
2. Grease bottom of 9x8 pie plate.
3. Sift and mix together the following ingredients: flour, baking soda, baking powder, sugar, salt and caraway seeds (optional).
4. Add and mix the following into the dry ingredients: butter, raisins, buttermilk.
5. Pour into the pie plate.
6. Bake for 30-40 minutes or until golden brown.
Enjoy!