10 Fun Things to Do on Halloween That Aren't Trick or Treating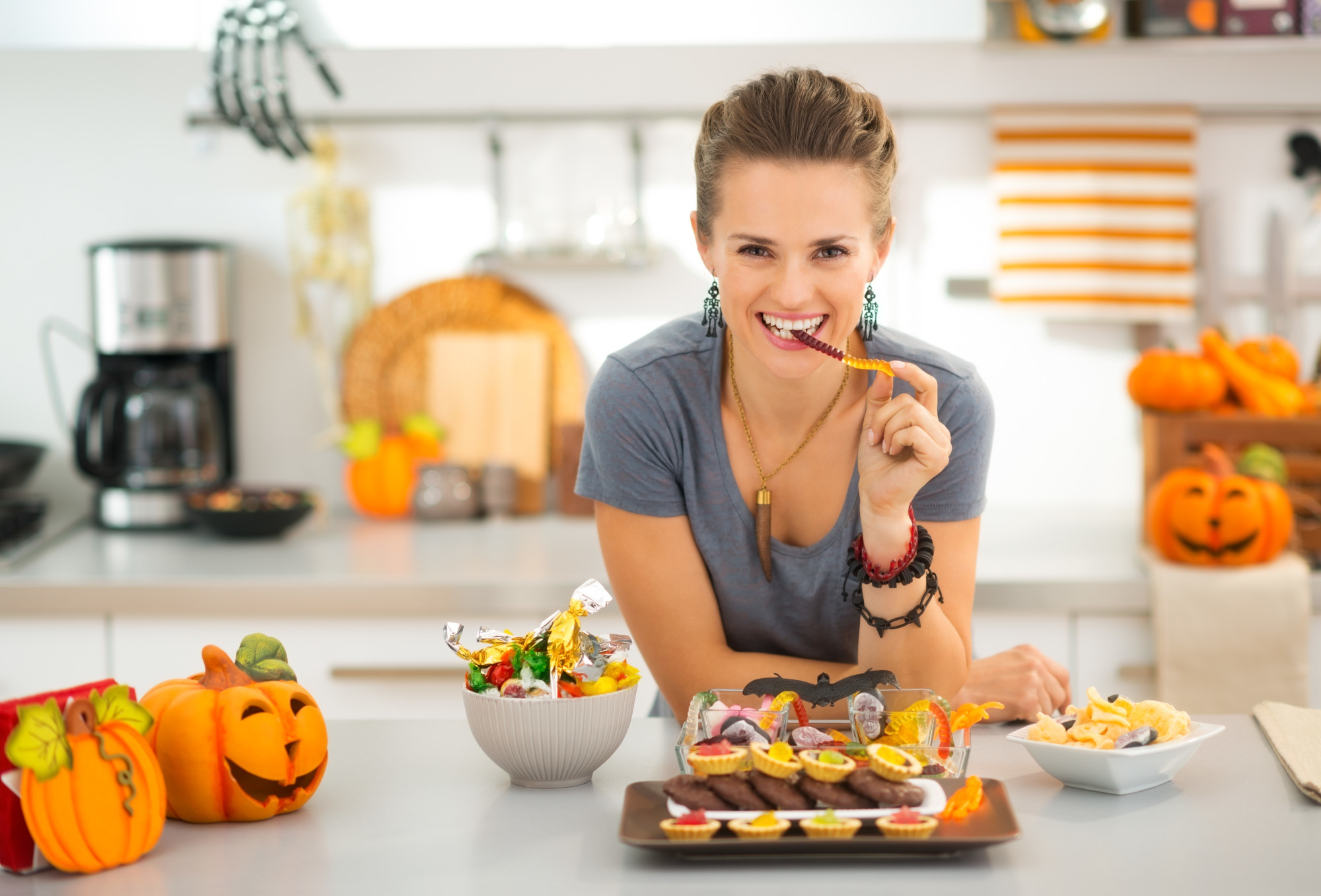 Are you looking to do something different this year for Halloween?
Trick or Treating is fun for the whole family. Everyone can get dressed up, and it's great to hang out and socialize with neighbors we don't see as much as we'd like. But if you want to change it up this year and do something different we've got some great ideas! 
Read on for 10 fun things to do on Halloween instead of trick or treating.
1. Carve Pumpkins
One of the best parts of Halloween is seeing all the jack-'o'-lanterns glowing on porches and in windows. It's sure to put a smile on all our faces when we walk past and see all the silly and spooky faces on them.
If you normally carve one pumpkin this time go bigger and set up a pumpkin carving station. Pick up varying sized pumpkins, grab the spooky music, and get your carving knives at the ready.
2. Have a Mini Pumpkin Hunt
Why not organize a mini pumpkin hunt. It's a creative, 2-in-1 activity all the family can enjoy.
First, you get to decorate the mini pumpkins. You can carve them as is tradition, or you can take a whole new spin with art and supplies. You want google-y eyes and glitter? Go for it!
If you're having a yard party, and the weather allows it then hide them around the outside of your home. Or you can place them around in different rooms inside.
3. Go One Step Further and Organize a Scavenger Hunt
If you want to go one step further than a mini pumpkin hunt, organize a full-blown scavenger hunt. You can include the pumpkins, but add in extra Halloween-themed prizes and candy.
Hide them, and create sets of cue-cards with clues on them to hand out to family and guests. Hand them out so everyone can compete to find them together or do it as a relay. One person does clue 1, tags the second person who has to come and get clue 2 from you, and so on.
While everyone can collect the prizes as they go, have a special prize for the winning person or team.
4. Do a Spooky Craft Night
This can be a stand-alone event or will go well alongside any pumpkin or scavenger hunts. Tie in an activity where you make other spooky-themed arts and crafts.
You can use yarn, tissue paper, or blow pops to make ghosts. Mason jars wrapped in orange and black crepe could make little lanterns. Use string for a handle, and put little artificial fairy lights inside to light them up.
You could also:
•    make scary masks out of paper plates and craft supplies
•    make paper decorations like ghosts, pumpkins or jack-'o'-lanterns
The possibilities stop where your imagination does. Even if you're not crafty, the whole family will enjoy it.
5. Have a Halloween Piñata
Nothing screams (no pun intended) a party like beating a cardboard character with a stick. That sprinkling sound of candy falling to the floor is music to anyone's ears, old or young.
A ghost or pumpkin-shaped piñata would do the trick (last pun, we promise). Once set up, the fun can start but make sure you've moved any valuables out the way of any wild stick flinging.
6. Make a Scary Movie
For all those budding filmmakers out there, or fans of those 80s B-movies, why not make a scary homemade video. You don't need a fancy camcorder, most modern phones will work.
Write a "script", give out parts and get out the costume gore and makeup effects. If you're having a party, why not ask your guests to make one as well so you can have a "film award show". Votes could be cast on what video is the best, and there could be a prize or trophy for the winner.
7. Host a Hallow-Themed Movie Night
This works as a stand-alone event or part of a larger party. Either way, no Halloween night is complete without the obligatory scary movie. Whether you do one to end the night or turn it into a movie-night it'll be a surefire hit.
Depending on the audience, it can be as scary as you like or not at all. There are great family-friendly options like 9, Halloweentown, and Nightmare Before Christmas.
8. Go Doughnut Bobbing
Apple bobbing is fun, but when it's cold outside it can be a little chilly getting wet. So why not do doughnut bobbing instead!
Use some string or twine to string up your doughnuts from a clothesline or tree branch. Everyone has to keep their hands behind their backs (you can tie them with a scarf) and try to eat the doughnut.
It's tasty, fun to do, and very entertaining for everyone watching. Of all the activities, this is the one to get pictures from for the family album.
9. Bake Spooky Treats
Treats make all events better, but they also work as a fun thing to do on Halloween. You can get cookie-cutters in Halloween shapes for biscuits. You can make muffins, sugar cookies, or other spooky dessert recipes you find on the internet.
There's also the caramel apple, or you can use other sticky sauces like fruit sauce or chocolate. The best part about this is putting the toppings on. You can sprinkle nuts, candy, or other toppings and watch it stick.
10. Make Halloween Cards
Halloween isn't your usual greeting card holiday, so why not break the mold? It's unlikely trick or treating will happen this year, so get the kids to send cards to their friends instead.
They can make them themselves, from colored cardstock and any art supplies you have. Or there are options of pre-made cards from your local craft store that are affordable.
Things to Do on Halloween for All Ages
Halloween doesn't have to be a flop this year! Follow these 10 things to do on Halloween and your party will be the talk of the neighborhood for years to come.
You can be as traditional or out-of-the-box as you like. Halloween is a time for spookiness, but it's also a time for creativity too. Let your wild side shine. The most important thing is whatever you do, you enjoy it.
At Vantis life, we know that the holidays are important, so be sure to check out our other holiday fun posts for new ways to make them even better.
Our content is created for educational purposes only. This material is not intended to provide, and should not be relied on for tax, legal, or investment advice. Vantis Life encourages individuals to seek advice from their own investment or tax advisor or legal counsel.