'Tis the Season to be Financially Smart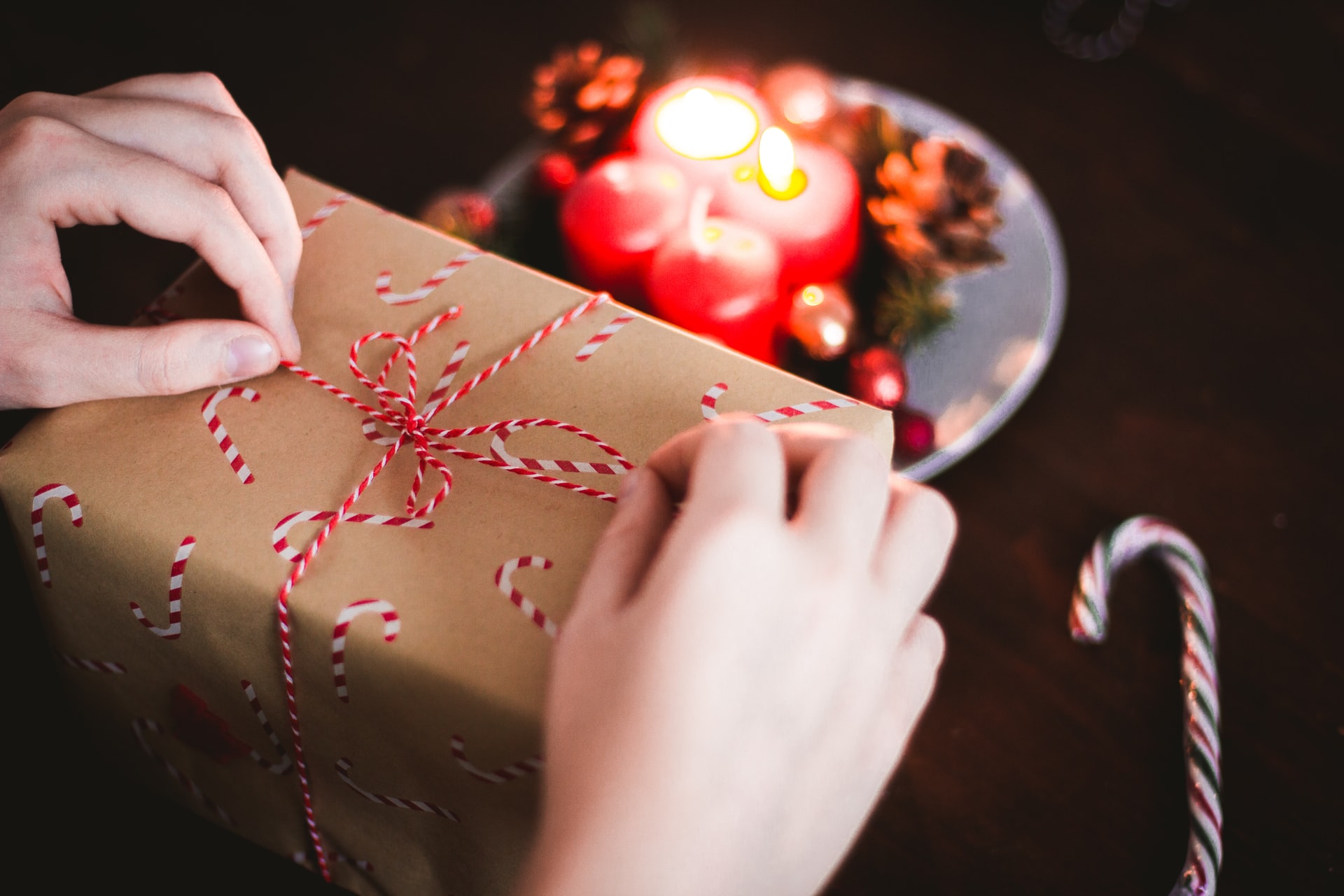 Holidays are about the holly and the jolly, but with presents to buy, food to make and cookies to bake, the cost of all that cheer adds up.  And overspending in December often leads to a much less joyful January. To help you avoid debt duress, we compiled a list of thrifty tips to keep you smiling during the holidays and reduce your stress in the New Year. 
Talk Turkey with Family and Friends
Buying for other people is nice, but piling up purchases you can't afford is not. Speak candidly with your loved ones about ways to celebrate without running up big bills. There's no shame in economizing. Maybe the answer is to exchange one gift rather than several or perhaps you skip the presents altogether and host a dinner together. 
Create a Budget -- and Set Aside Cash for Gifts
This is the time to rely on paper over plastic.  Yes, using cash is a challenge for online shopping, but it's all too easy to overspend with your favorite credit card, knowing you'll be putting off payment until later. Instead, buy a prepaid card, which forces you to stick with your plan.  Make sure to tally up all the little expenses the holidays bring, including ubers home from a party and that extra cocktail you might be tempted to order while you're out. Not to mention the charities you'd like to support. Remember, there is more to your budget than just gifts.
Say "Thank You" with Baked Goods or DIY Gifts Rather Than Cash
The holidays are a time where many people give thanks to those who provide a service in their life. While often cash tips are the go-to, there are other ways to demonstrate thanks and it doesn't have to cost much either. Consider baked goods or DIY projects like candles, soaps or a painting.
Buy in Bulk
It's inevitable that you'll forget someone on your list or someone unexpected will gift you. Rather than going out in the height of the holiday season and spending extra money, buy something small like notecards, candles or bath salts in bulk ahead of time. If you don't end up using them, you can always keep on hand for gifts in the future or return them all together.
Know What You're Going to Buy and Stick to It
Ask your friends and family for lists of what they want (amazon links are a bonus), or know what you will be buying them in advance of shopping. Staying focused on this list will help you to not go beyond your budget.
Be Proactive to Sales, Rather Than Reactive
Once you have your shopping list, do your research on sales. Many e-commerce sites and stores have their sales available at least a week in advance – if not more. Compare deals, so you know you're getting the best price for only the items on your list.
Set Up Rules for Your Retail Emails
Forward emails from stores to a specific folder within your email, or create a whole new email address to dedicate to just these sorts of emails. Only enter that folder or email address when you're looking to buy a specific item and would like to look for store coupons or deals. This will make it easier to stay away from impulse buying. 
Have a Buddy System
If you do decide to go shopping in-store to get some holiday sales, have an accountability partner on stand by (think phone a friend) to help you stick to your budget and what's on your list.  This person could also be a great resource to bounce options off of while you're shopping.
Check Into Points From Your Credit Card
Transfer those points into gift cards, hotels, airfare and dinners during the holiday season. So many times we forget about the cash-back or points we're getting from our credit card. This is a great time to redeem it. 
Pay Off a Small Debt for a Friend
Instead of exchanging gifts with a friend, pay off a small debt of theirs or put money towards some of their bigger debt. $25 towards a student loan is much more meaningful than a sweater and will continue to be appreciated in the long-term.
Look for Free Holiday Activities
Opt for your city's Christmas tree lighting, Christmas caroling or driving around town to see holiday decorations rather than going out to eat and drink. By planning experiences, rather than buying material things, it shows that you really care about what this person enjoys and not just trying to check another gift off your list. There are many ways you can enjoy the holiday season without spending money.
Written By:
Ande has a 20+ year career as a financial adviser. She is an author, speaker, thought leader, and money educator.
Our content is created for educational purposes only. This material is not intended to provide, and should not be relied on for tax, legal, or investment advice. Vantis Life encourages individuals to seek advice from their own investment or tax advisor or legal counsel.