Finding a Better Back Up Plan: Crowdfunding is No Plan B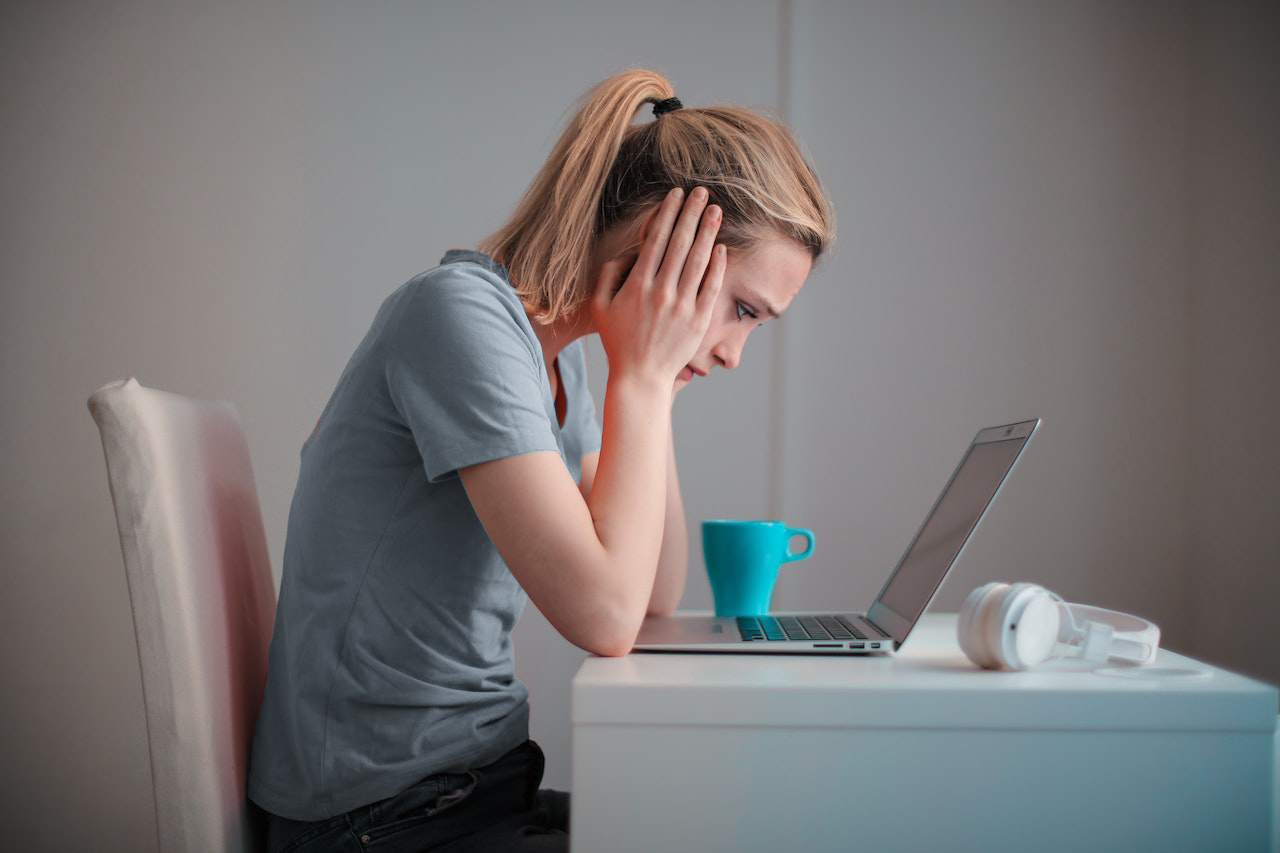 If you are on social media, then I am sure you have seen a GoFundMe post or two or three in your newsfeed. It seems like more and more families end up having to rely on crowdfunding sites to help make ends meet financially when they are affected by an unexpected death. Why? Most likely because they did not have the right protection in place to handle such devastating loss.
Anytime you see fundraisers meant to raise money for college or to help out with bills after a death in the family; it's safe to assume either of the following:
• life insurance coverage was not in place or
• there wasn't enough life insurance to cover everything.
This leaves loved ones having to rely on your network of friends and the kindness of others to help them out financially. The worst part is, it doesn't have to be that way. The need for a GoFundMe and the stress that comes with being financially unprepared for a loss can and could be avoided if the individual had life insurance. It's always the better option, and quite frankly, it's the responsible thing to do.
No matter what your life looks like, divorced, married, single, kids, no kids, own a home or not, someone will be affected financially, should you pass away before your time.
There are a lot of misconceptions about life insurance, so here are some important facts you need to know so that you understand the importance of having this financial protection in place.
1. Life insurance is affordable.
One of the biggest misconceptions out there is that life insurance is expensive.
Most Americans overestimate the cost of insurance. This is especially true for millennials, as 44% of this younger generation estimates the cost to be five times the actual amount.
Life insurance quotes vary depending on things such as how much coverage you need, your age, and health and financial status. The younger and healthier you are, the cheaper it is so why would you wait to purchase it?
For example, a healthy 30-year-old female can purchase $250,000 worth of 20 year term life insurance coverage for around $14 a month. A healthy 30-year-old male costs roughly $1 more at $15 a month. In contrast a 45-year female would cost roughly $27 and a 45-year old male $31.
So, if you can manage to fit your favorite streaming service and morning lattes into your monthly budget than you can afford to get some life insurance and ensure that your family can financially survive should you suddenly pass away.
2. Life insurance through work is not enough.
Getting life insurance through your work, also known as group life coverage, can provide some perks. Some perks include no underwriting requirements and lower costs. But most of the time, the amount of coverage you get is nowhere near the amount you need.
Not only that, but you also can't take your policy with you if you leave your job, leaving you without any coverage. Individual life insurance policies provide more flexible and affordable options to guarantee your loved ones are financially protected.
3. Even if you have no dependents – you still need life insurance.
Having life insurance in place, even if no one else is depending on your income, is very an important part of any sound financial plan. Why? Because if you die unexpectedly, you are still likely to leave behind bills, like hefty student loans, credit card balances, medical expenses and let's not forget the cost of your funeral. These expenses could be an unnecessary burden on your parents or siblings at what would already be a very difficult time.
There are also other benefits to owning a life insurance policy that you may find useful. Take whole life insurance for example. This type of policy protects you for your entire life (as long as you pay your premium) and a portion of each premium you pay goes into an account called "cash value". The cash value builds tax-deferred and you can take loans out against it which can come in handy if you need money to help out with college tuition, possible wedding expenses or as a way to help supplement your retirement later on.
Another important reason to buy life insurance even without dependents is because you don't know what the "future you" will look like. You may not have dependents today, but as your life changes, you may build a family that will need financial protection. You could also end up with health complications or become disabled, making it very difficult and expensive to get life insurance coverage at a time when you may need it the most.
4. Crowdfunding sites are not a substitute for life insurance.
While you do have to pay premiums for a life insurance policy to stay inforce, there are no fees or taxes taken on the death benefit paid to your beneficiaries if you die. This pales in comparison to what a crowdfunding platform will take out of the money raised.
These crowdfunding fees often take out a large percentage of the total amount of the funds raised -- but that's not all. They may also charge you to host your campaign, or a credit card processing fee on the donations you receive. In addition, if you don't reach your funding goals but are allowed to keep some of the money raised, the percentage fee will be even higher.
Crowdfunding is hardly free money.
The Bottom Line
There isn't much you can do to protect yourself and your loved ones against the emotional impact of death. You can, however, protect yourself against the financial impact, making life insurance a powerful and vital tool for protecting yourself if the unexpected were to happen. Let's get you protected now.
Our content is created for educational purposes only. This material is not intended to provide, and should not be relied on for tax, legal, or investment advice. Vantis Life encourages individuals to seek advice from their own investment or tax advisor or legal counsel.