Cooking Made Easy: Top 5 Food Apps and Blogs for Hard-Working Parents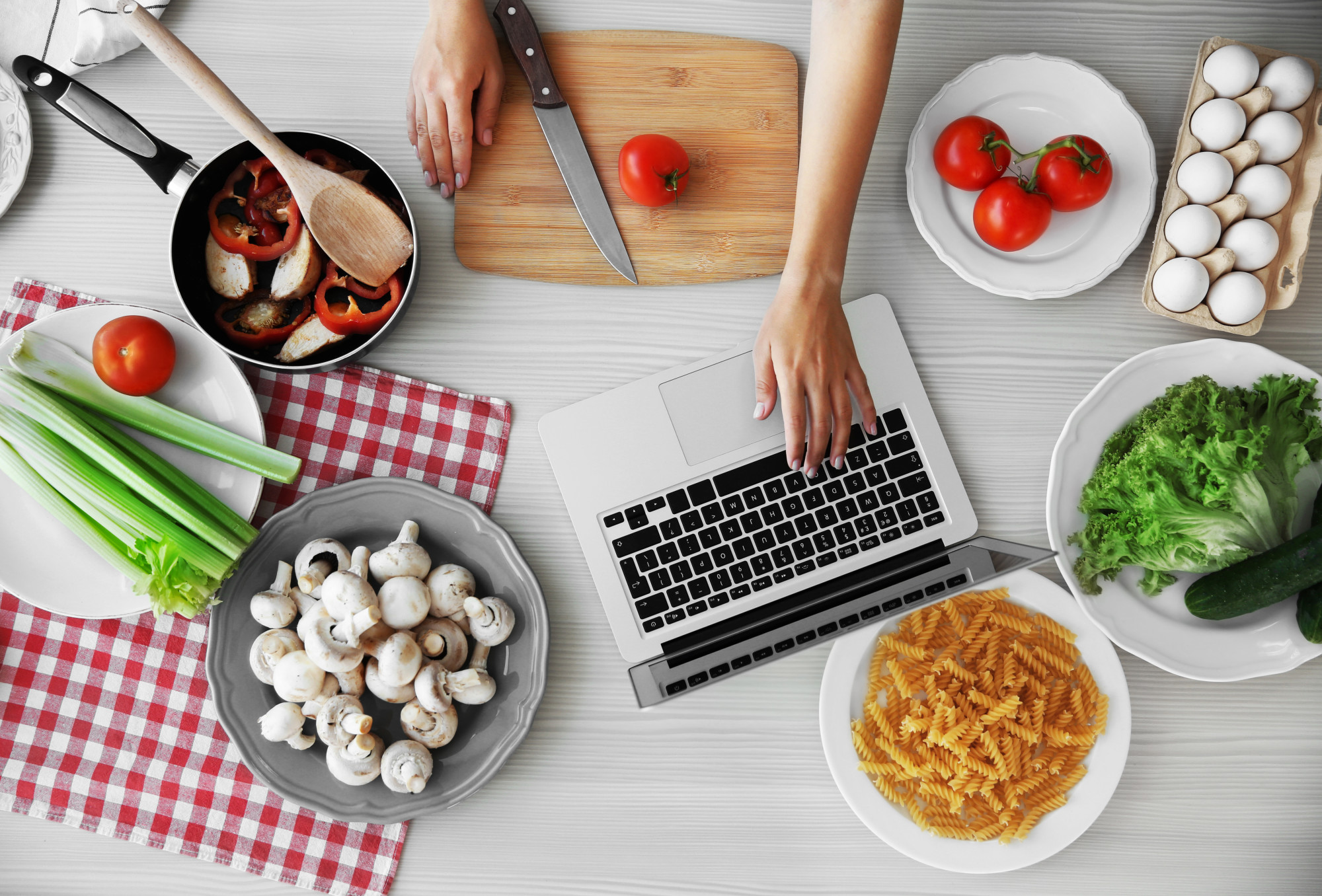 Studies suggest that children who share family meals with their parents at least three times a week are more likely to eat healthier and be in a normal weight range. But we all know that finding inspiration for tasty but healthy meals that all the family will enjoy is easier said than done. And that's without the problem of finding the time to do the grocery shopping and preparing the meals.
So, what are the best food apps and blogs available to help spruce up your home cooking?
In this article, we'll share our top five recipe sources to help you find some easy yet nutritious meals that you and your family will love.
1. Food Network
The first of the recipe sites we want to give a shout out to is the Food Network's site. Right from the homepage, hundreds of tasty recipes jump out: from sides to starters, and from main dishes to desserts. You can see straight away how long the dish takes to prepare, the difficulty level, and how many people it serves.
What we love about this blog is the ability to sort through different recipes according to the genre. Simply click 'Recipes' to choose from healthy family dinners, Italian recipes, pasta bakes, and much more.
Something unique about the Food Network website, which many other healthy food blogs don't have, is the ability to choose recipes from your favorite chefs. Head to the 'Chefs' tab to choose from some of TV's best-known cooking personalities.
Finally, within their 'Inspiration' section of the website is a group of recipes dedicated to cooking easy dinners. Most of these can be made within 15 minutes, and there are plenty of family-friendly options available. 
2. Hello Fresh
We are bending the rules here slightly, as technically Hello Fresh is a delivery service rather than a recipe blog or app. However, they deserve a special mention due to the convenience they bring to making dinner.
Each week, you can choose the meals you want to cook from their exciting and ever-changing selection. This is a great choice for picky eaters in the household! Choose from rapid meals, family-friendly choices, vegetarian options, and much more.
The ingredients arrive in pre-measured quantities, meaning you can save time at the grocery store, as well as in the preparation of the meals. It's also a wonderful way to cut down on waste.
3. Hungry Food Love
One of the best food blogs out there for cooking easy family meals is Hungry Food Love. The website's sleek and simple design makes recipe hunting easy. The photos let you follow along with the different cooking steps, and give you a sneak peek of what your family will be enjoying later at the table!
We particularly like the look of the Chicken Enchilada Meatballs which are easy to make and surely pack a punch! This site specializes in easy meals for working moms.
Browse through Melissa's different categories, including breakfast, seafood, and Latin flavors. We particularly like the 'Cooking with Kids' option. Involving your children in the food preparation is a great way to spend time together, and teach them important life skills about ingredients and cuisine.
4. SkinnyTaste
Next up in our list of recommendations is SkinnyTaste. This is a great option for busy parents who want to make sure their kids get a nutritious evening meal. 
The recipe key lets you browse meals according to your preferences. Whether that's under 30 minutes, low carb, kid-friendly, or paleo recipes. SkinnyTaste also features lots of meal ideas and recipes for those with dietary restrictions such as gluten-free or dairy-free.
You can use the website's search function or recipe index to browse different meal ideas. They also have an option to browse by ingredient, which is helpful when you've got a piece of pork in the fridge, but you don't know what to do with it!
To make meal planning easy, they've also got a host of 7-day healthy meal plan options. Buy scheduling your dinners in advance, you can save a lot of time on grocery shopping and food preparation.
SkinnyTaste is on Facebook, Instagram, TikTok, and Pinterest, so check out their social media posts for more meal inspiration!
5. Epicurious
Finally, one of the best meal planning apps for families is Epicurious. Free to download and available on iPhones and iPads, their selection of more than 35,000 recipes will stop your kids from getting bored at mealtimes for quite some time.
The app features cooking videos that allow you to follow along as expert chefs cook the same meal as you. What's more, their 'Shopping List' function makes it easy to note the ingredients you need to buy for the next week's dinners.
Choose from recipes featuring seasonal ingredients, as well as healthy, quick & easy, or vegetarian options. We love the look of their Caramelized Onion Pasta recipe, which takes only 35 minutes of active cooking time.
Finally, you'll love their built-in kitchen timer, making it easy for busy parents to multi-task while preparing dinner.
Those Are Our Favorite Food Apps and Blogs
Now that we've covered the very best food apps and blogs available this year, it's time to make sure your family is financially covered with life insurance!
Vantis Life has more than 75 years of experience in providing premium life insurance. Get a free quote today.