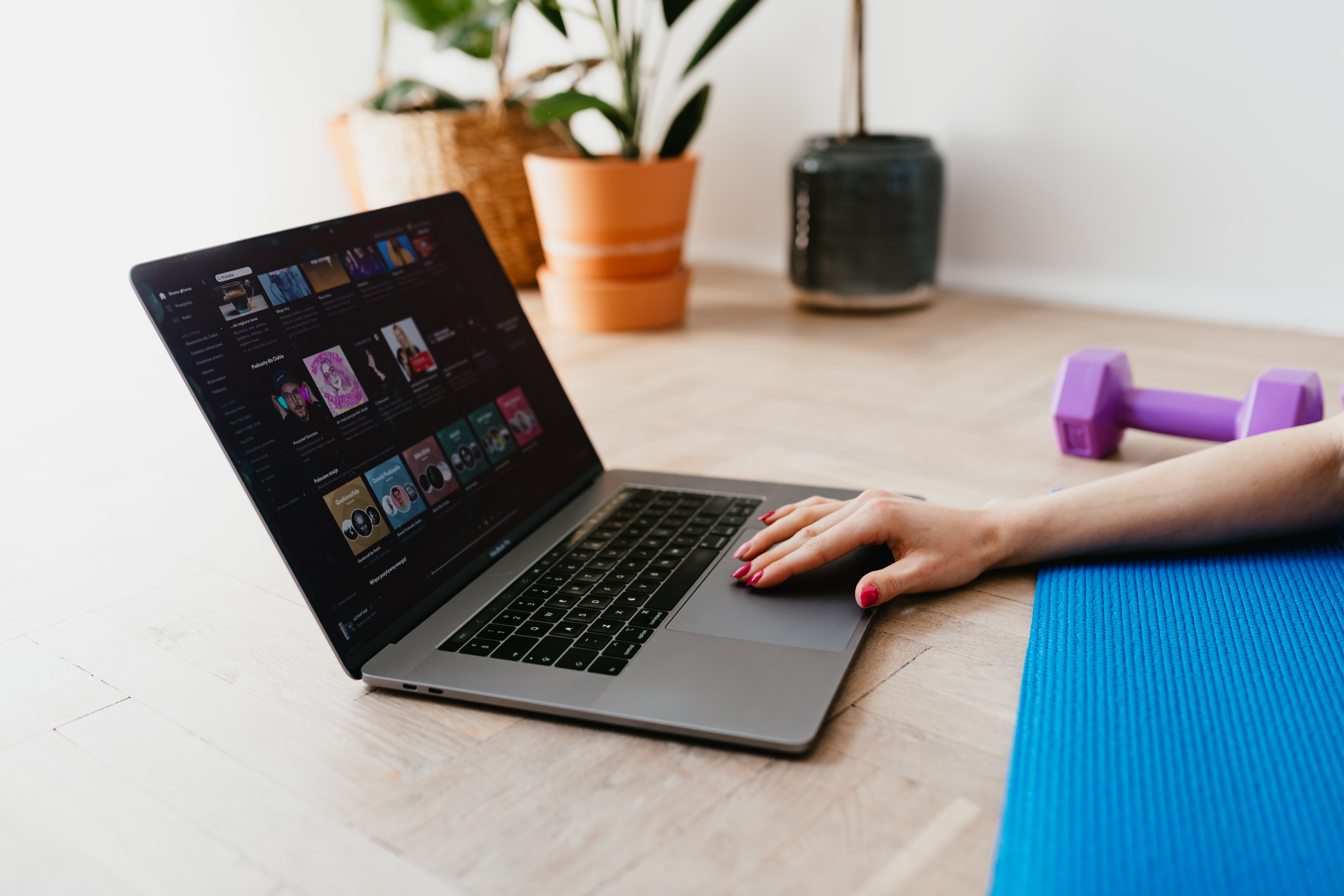 If one of your new goals is to get in the best shape of your life, now is the perfect time to try out something you may not have otherwise tried. Here are 5 favorite workouts to consider testing out whether or not you're into it from the comfort of your own living room!
Peloton 
Peloton is most known for its wildly expensive spin bikes. However, the Peloton app contains classes that range from treadmill workouts to outdoor running, to yoga and meditation, boot camp style workouts, and more. They even offer group exercise classes you can do with your children.
 
mW pro-tip: 
If you have a smart tv, you can download the Peloton app directly to your tv and be immersed in each class.
Barre3
Barre3 is a full-body workout combining strength conditioning, cardio, and mindfulness that will leave you feeling balanced and empowered. If you've never taken a barre class before, prepare to make lots of small tiny movements and be sore the next day. It's an excellent workout for all the little muscles we tend not to use. 
mW pro-tip: 
Set up a reminder on your phone to cancel any accounts that required you to give up payment information for free content. That way, you can avoid any unexpected charges in the future.
OrangeTheory
OrangeTheory is typically an hour of heart-rate based training that usually mixes cardio, strength, and power. OTF die-hards are lean endurance machines because of this. 
Classpass 
Most fitness urbanites love ClassPass for the freedom it gives when it comes to choosing workouts. You're not bound by any location, genre, or time. As long as a gym participates in ClassPass, you can sign up for one of their classes. 
Corepower Yoga
Corepower Yoga has an online library of over 250 classes available for either a monthly or yearly subscription.
mW pro-tip: 
If nothing on this list caught your eye, check to see if your gym is offering online instruction. 
Our content is created for educational purposes only. This material is not intended to provide, and should not be relied on for tax, legal, or investment advice. Vantis Life encourages individuals to seek advice from their own investment or tax advisor or legal counsel.