Motherhood: The Craziest Thing You Could Ever Do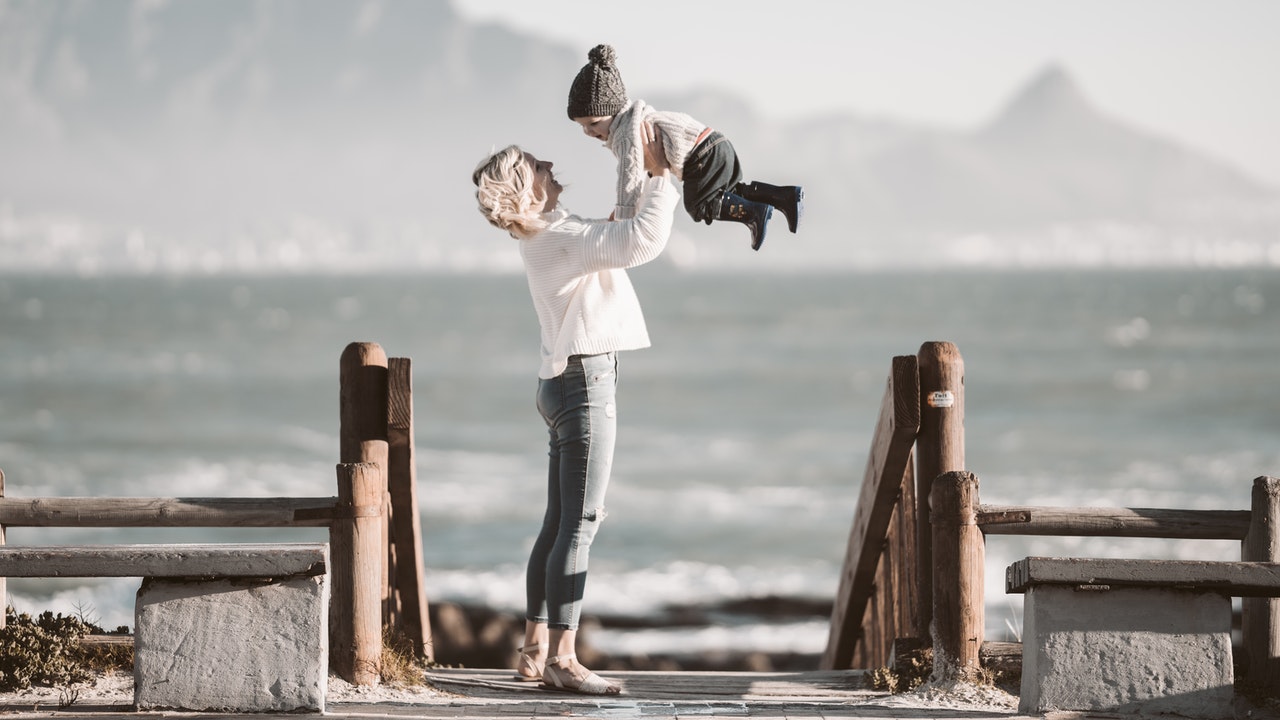 Imagine agreeing to make space in your home for someone you've never met. You know nothing about the person.
No one can tell you a thing about her/him.
You have no idea whether or not you will have anything in common. Your guest might prove to have any number of special needs. It will be your job to meet them.
Once you agree to welcome the stranger, there will be no backing out of the deal. Your connection will be permanent.
Would you sign on for this? Who, if anyone, ever would?
The fact is it happens all the time.
On any given day in the United States alone more than 10,000 such strangers are welcomed into their new homes. Joyfully welcomed.
They are newborn babies, and their mothers have agreed to the circumstances described above — and often, much more as well.
This nonsensical arrangement is known as "Motherhood," and it's got to be the craziest thing anyone could ever agree to.
Deciding to become someone's mother is a tremendous leap of faith. We might also call it a monumentally reckless act. As mothers, we women are more vulnerable than we've ever been before. Become a mother, and suddenly there are a thousand new ways the world might hurt you.
Why would anyone do it?
I'm a mother myself. I joyfully welcomed two little strangers into my own life several years ago, but I still don't know how to answer the question.
There's no rational response. There are no words.
As is usually the case, my little strangers arrived disinclined to sleep through the night and very vocal about it.
There was colic. There was projectile vomiting.
There were remarkable numbers of dirty diapers.
And this was just the first few weeks.
Soon after this, they were mobile and there was a whole new world of trouble. And joy.
And then, in the blink of an eye, my daughters were sleeping through the night and it was my job to get them up for school. They were very sound sleepers when they were supposed to be awake. Being opposed to whatever it was I needed them to do — or needed to do for them — it was a fundamental theme through their childhoods. We spent a lot of time on opposite sides of one issue or another, and yet, I was always all for them.
Crazy, right?
Whether we agreed or disagreed, cried or laughed, played or pouted, the days we spent together were the best of my life. And the most exhausting. And the longest. (Some of the nights were pretty long, too.) Yet, strangely, the years flew by. Far too fast. It makes no sense. If you're a mother, congratulations on your insane and reckless leap of faith.
You are a remarkable person. You follow in the footsteps of the world's most remarkable people.
If motherhood is in your future, congratulations on your unfathomable spirit. The world needs you and your boundless optimism.
All the best to you.
P.S. The day your child calls you crazy, don't be offended. Simply smile and say:
"Of course I'm crazy. I'm your mother."
Written By: Laurie Harrington
Laurie Harrington is a spouse, parent, and professional writer now in her 40th year as a full-fledged adult. She's happy to share what she's learned along the way, as well as the occasional random thought.
Our content is created for educational purposes only. This material is not intended to provide, and should not be relied on for tax, legal, or investment advice. Vantis Life encourages individuals to seek advice from their own investment or tax advisor or legal counsel.