Improving Your Lifestyle: Simple Steps to Start Healthier Habits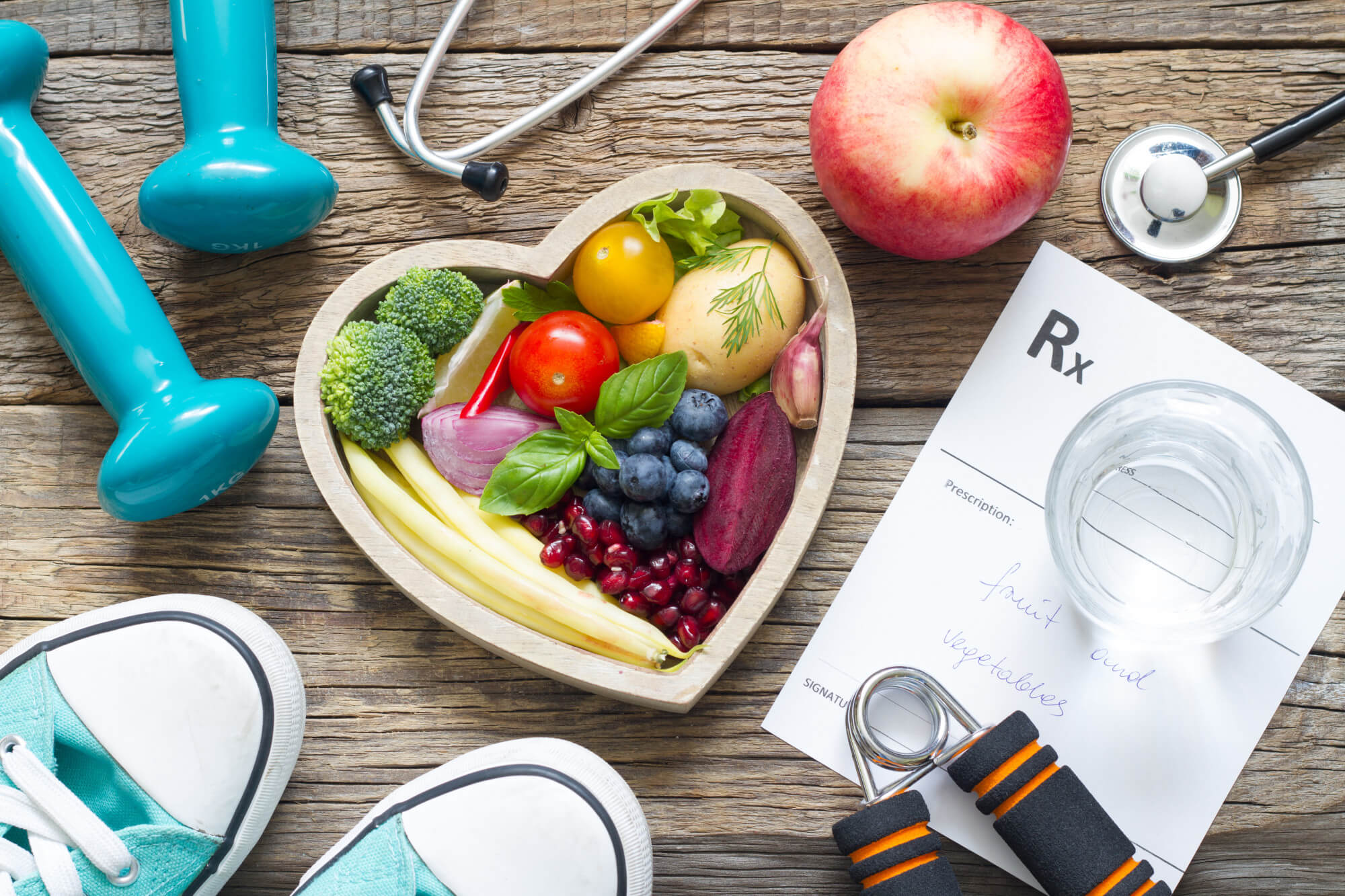 Some people need to make major changes in their lives to live a healthier lifestyle. However, for many, adding just a few healthier habits can make a big difference in their overall well-being. 
These smaller choices could be cutting out some harmful foods, taking up some activities with friends, or drinking the right amount of water.
Keep reading for some simple ways to improve your life today without taking on a full makeover.
Take Time to Breathe
Start your healthier living by taking some time to relax and breathe purposely. You might have heard of the term mindfulness. This is a relaxation technique where you attempt to become aware of your surroundings and what you are doing.
One of the tenets of this relaxation technique is to take deep breaths and sit quietly for a few minutes. While some people have latched on to mindfulness as a catchall way to improve your mental health, one thing is for sure: regulating your breathing will help you relax and relieve tension.
Try breathing in deep, steady breaths for a few minutes each day. You may want to try it on your lunch break, after you finish work, or before starting or finishing a daily activity. 
Deep breathing will help reduce your stress and clear your mind of any emotional clutter before starting something new. 
Exercise Three Times a Week
Incorporating a weekly workout schedule into your lifestyle is one of the most important things you can do for a more healthy you. 
However, it is easy for someone trying to affect positive change in their life to overdo it. For example, people often go from sitting on the couch to running a few miles when their bodies are not ready for the task. 
This can ruin your attitude for exercise quickly.
Instead, choose a realistic workout schedule. That usually starts with a checkup at the doctor's office. It may sound over the top to see your physician before starting a light exercise program, but it's actually a great way to take stalk of where you are physically and mentally.
When you do start your new diet and exercise routine, don't start with anything too time-consuming. Instead, you should shoot for three times a week and go from there. An hour would be ideal for each session but shoot for as little as 15 minutes to start with just so you can get in the habit of exercising regularly.
Most exercise experts think you should incorporate a moderate to intense aerobic workout with some light strength training. These aerobic workouts could be a moderate jog, a short run, or a bike ride. Resistance bands are also a great way to get some strength training without trekking to the gym or needing weights. 
Take a Walk
In addition to your more intensive exercise regimen, try taking a walk as many days as you can. This will augment your exercise routine and improve your cardiovascular fitness and muscle endurance. 
A great thing about walking is that you can mix up your routine and also use the time to catch up with family and friends thanks to cell phones. You can also use your walk as your time to breathe deeply and decompress each day. 
When walking or running remember to wear comfortable, bright colored clothing if walking along the road and wear shoes appropriate for your environment. 
During any physical activity, it's important to also remember to drink plenty of water, which leads us to our next healthy tip.
Hydrate for Health
A recent study found that about half of Americans don't drink enough water, and when you don't have it, your body stresses out. 
Water lubricates the muscles, improves your circulation, allows your body to carry harmful byproducts out of your body, and gives you the nutrients and electrolytes you need. 
You may say, "Well, I drink coffee, and that has plenty of water in it." This is true, but it also serves as a diuretic, so you end up urinating more and forcing more water out. This also goes for alcohol, which does the same thing but in a different manner.
Men should drink about 15.5 cups a day, and women should drink about 11.5 cups, according to the Mayo Clinic.  
Choose Fruit
Another simple way to improve your lifestyle is to substitute one snack a day with a vitamin-rich fruit or vegetable. Most Americans load up on carbs, protein, and fat through meat, bread, and pasta but don't ingest enough fruits and vegetables.
Try eating a fruit or vegetable snack each day and at least one meal a day with a vegetable component to get your daily dose.
Cut Down on Salt
Most Americans' diets have too much sodium, and salt is a leading contributor to high blood pressure and hypertension. However, once your taste buds have been accustomed to that salty taste, it's hard to put the shaker down.
Don't worry though, you can train yourself out of it. First, don't display the salt shaker on the table. This may help you from reaching for it automatically. Next, don't salt your food before you eat it. 
Lastly, pick one meal a day where you will not salt your food. (Don't cheat by choosing breakfast when you have Cheerios!) This may be difficult, but by trying to avoid some of your salt intake and switching out a few snacks with fruits and vegetables, you can cut down your sodium intake in a dramatic fashion over a short period of time. 
Reward Your Healthier Habits
While switching to healthier habits should be a reward in itself, you probably need to add some positive reinforcements. So first, look for ways to treat yourself if you meet your goals. 
Going out to dinner, taking a trip, or buying something for yourself are all great rewards. Hopefully, with these rewards in mind, you'll be off to a healthier and happier you.
Are you interested in more ways you can improve your lifestyle and reduce stress? Then, check out our Wellness  Blog for more healthy tips. 
Our content is created for educational purposes only. This material is not intended to provide, and should not be relied on for tax, legal, or investment advice. Vantis Life encourages individuals to seek advice from their own investment or tax advisor or legal counsel.