Understanding Life Insurance: How It Works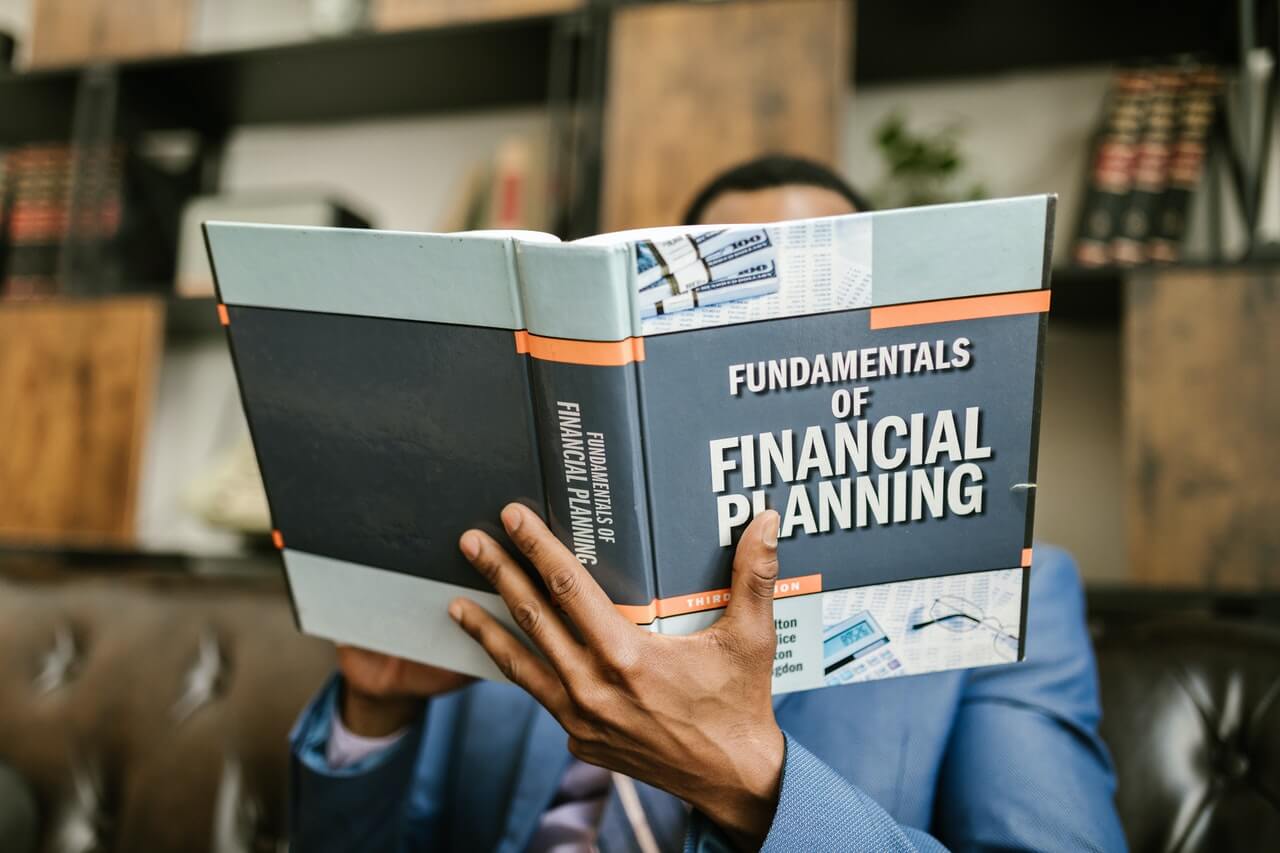 Life insurance should be a part of any sound financial plan. It's a simple and affordable product that can have a significant impact if it is ever needed.  
If you are looking to have a better understanding of life insurance then look no further! This article will tell you everything you need to know so you can make a smart, educated decision about the life insurance protection you need.
1. What is life insurance, why would you want it, and how does it work? 
Life insurance is a product that at its core serves as income replacement for when the breadwinner is no longer around due to an unforeseen death. The amount of protection purchased (the death benefit) is paid to beneficiaries if the insured passes away while the policy is still inforce.
No matter what your life looks like – divorced, married, single, kids, no kids, own a home or not – someone will be affected financially should you pass away before your time. Life insurance will alleviate that burden.
2. What types of life insurance policies are available?  
Term Life Insurance 
Term life insurance is temporary protection provided during a specified period of time such as 10, 20 or 30 years. Think of it this way – term life is like renting a house. It provides temporary ownership with no equity build-up for you, the renter.  
The biggest pro when it comes to term life insurance is that it offers the most death benefit protection at the lowest cost and that could be very important for those living on a tight budget. In addition, the premium stays the same during the entire course of the term and contract. If you were to pass away during the contract term, your beneficiary would receive the death benefit that was guaranteed.
There are a couple of cons to consider. First, coverage is temporary, so when your term is up, your protection ends unless your term policy includes the ability to convert it to a permanent policy. At the conversion point, there are no medical underwriting requirements, but the cost of coverage may be too expensive since life insurance cost increases with age. In addition, the term policy does not build cash value so if you outlive your policy term, you do not receive any money back.
Whole Life Insurance 
Whole life insurance is a type of insurance that covers the owner for a lifetime while building cash value. We can compare a whole life policy to buying a house. You have permanent ownership (for as long as you own it) with equity build-up for you, the owner.
The benefit to owning a whole life policy is that the policy builds cash value tax-deferred that you can borrow from tax free. In addition, it provides coverage that will remain in place for your entire life as long as your policy is paid for, with premium costs that remain level and will not increase as the insured ages.
The downside is that whole life is more expensive than term because of the cash value build up. For those on a tight budget, you may not be able to afford the amount of life insurance you need when it comes to whole life.
Universal Life Insurance 
A type of permanent life insurance that provides guaranteed protection and cash value growth. It is appealing because it provides low cost and flexible, adjustable payments. The downside is that it is potentially tied to an interest rate that can vary depending of financial market conditions. 
Variable Life Insurance
A type of insurance for people seeking protection and unlimited growth potential. It provides opportunity for cash value accumulation based on the performance of variable investment options. It is for people with a high-risk tolerance as this type of life insurance is tied to variable investments that can be subject to market risk and may lose value.
3. Which is Better: Term vs. Whole Life Insurance?
There is not one product that is better than the other. The type of life insurance one needs depends on the person's financial situation.
If you have a significant amount of debt or other financial responsibilities like a mortgage, children and anticipated college and retirement expenses, then term life insurance is probably the best solution. Term life insurance is coverage that offers the most death benefit protection at the lowest cost and the premium stays the same during the entire course of the selected term – 10, 15, 20, 25 or 30 year, and contract. 
If you have some flexibility with your budget and are looking for lifetime protection, a way to create gifts for your beneficiaries, save for retirement or fund future college expenses than whole life should be considered. Premiums for whole life are more expensive than term but that is because a portion of each premium you pay goes into an account called "cash value" that grows on a tax-deferred basis. A portion of the cash value that builds up can be borrowed from tax-free.
There are also blended coverage options available, like Vantis Life's Velocity Whole Life Flex Complete, where you can buy a whole life policy with a term life insurance rider attached to it providing the best of both worlds for those who are looking for lifetime protection and have a bit more budget to afford this type of policy.
4. How Can Someone Apply for Life Insurance? 
The application process will vary by company. You could go the traditional route and speak to a licensed agent, a financial professional, or you can apply online with no agent involvement.  
The life insurance industry has come a long way and is working hard to make the buying process as simple and easy as possible. Thanks to companies like Vantis Life that have an online application platform and uses accelerated underwriting, many of the frustrations that were associated with buying life insurance have been significantly reduced. 
5.  Is There a Way to Save Money on Life Insurance?
Life insurance rates are determined based on an applicant's physical health and financial wellbeing. Those that are physically and financially fit have the best opportunity to get a company's best rate. In order to obtain the best possible rates, you should work on getting your finances in the best possible order and consult with your physician on getting their health in check. There are companies that offer cheaper rates, but they also offer bare bones life insurance coverages. 
In addition to being financially and physically fit, there are three other ways that can help make sure you are getting the most affordable rate.
1. Age Matters
If you want to get a life insurance policy that is affordable and fits your budget don't wait to apply. Age is one of the key factors that influence life insurance premiums. The older you are, the higher the premiums will be. To be able to lock-in an affordable rate, it's best to insure yourself now before you celebrate another year of life.
2. Length of Term Matters
It's important to figure out not only how much coverage you need but how long you will need it. If you have kids, you might want to consider having coverage until their education is complete. Also look at things like your mortgage and the number of years you have left before it's paid off. The length of time you need protection will also affect the price. The longer the term the more expensive the coverage could be. In order to have protection that fits the majority of your needs AND fits your budget, you may want to consider adjusting the length of term and/or the face amount to find a cost that is affordable for you.
3. Always Compare Policy Offers and Quotes
While time is of the essence, you should still take the time to compare your policy options. All quotes are free and many can be done online. In addition to the quotes, make sure you also compare the different features and riders included with each policy. This will help you find a plan that has the best coverage with the lowest premiums.
It is also a good idea to understand what riders are included with the policy you are purchasing and to check the financial stability of an insurance company to ensure they will be around when a claim needs to be filed. Companies like A.M. Best provide credit ratings and financial data for the insurance industry.
7. How Much Coverage Do I Need?
The amount of life insurance an individual needs depends on their current income as well as their existing and future financial obligations. 
To figure out the amount of life insurance you need you first need to determine the amount of your family's current and foreseeable expenses. For example, if you have children, include current expenses such as daycare costs, but also account for future expenses like college. In addition, you will also need to account for current loans like your mortgage and any possible future expenses such as medical bills or funeral costs. 
Add all these together to determine what your total debt and expenses are. At the very least, you'd want your life insurance policy to have a death benefit reflecting the sum of the expenses above.
The second thing to consider is your current assets or worth which can consist of any investments you have, liquid money (assets that can be turned into cash within 3 months) and life insurance already in place. The difference between your total expenses and total worth can help you make sure you are buying the right amount of coverage and not over insuring yourself.   
As a way to help individuals calculate their life insurance needs, we have created this quick and easy to use calculator: https://www.vantislife.com/tools-resources/calculate-needs
Why You Need Life Insurance
The important thing to remember about life insurance is that no matter what type of policy you choose, if the premiums become too much of a burden, you can cancel your policy at any time with no penalties, so there really is no risk to buying life insurance. The risk is not having it at all and leaving your family behind without any financial protection if you die unexpectedly.
Interested in purchasing life insurance policies with riders to further protect you and your family members, then check out our life insurance products today!
 
Our content is created for educational purposes only. This material is not intended to provide, and should not be relied on for tax, legal, or investment advice. Vantis Life encourages individuals to seek advice from their own investment or tax advisor or legal counsel.