Need to Make Quick Cash? Sell Things You No Longer Need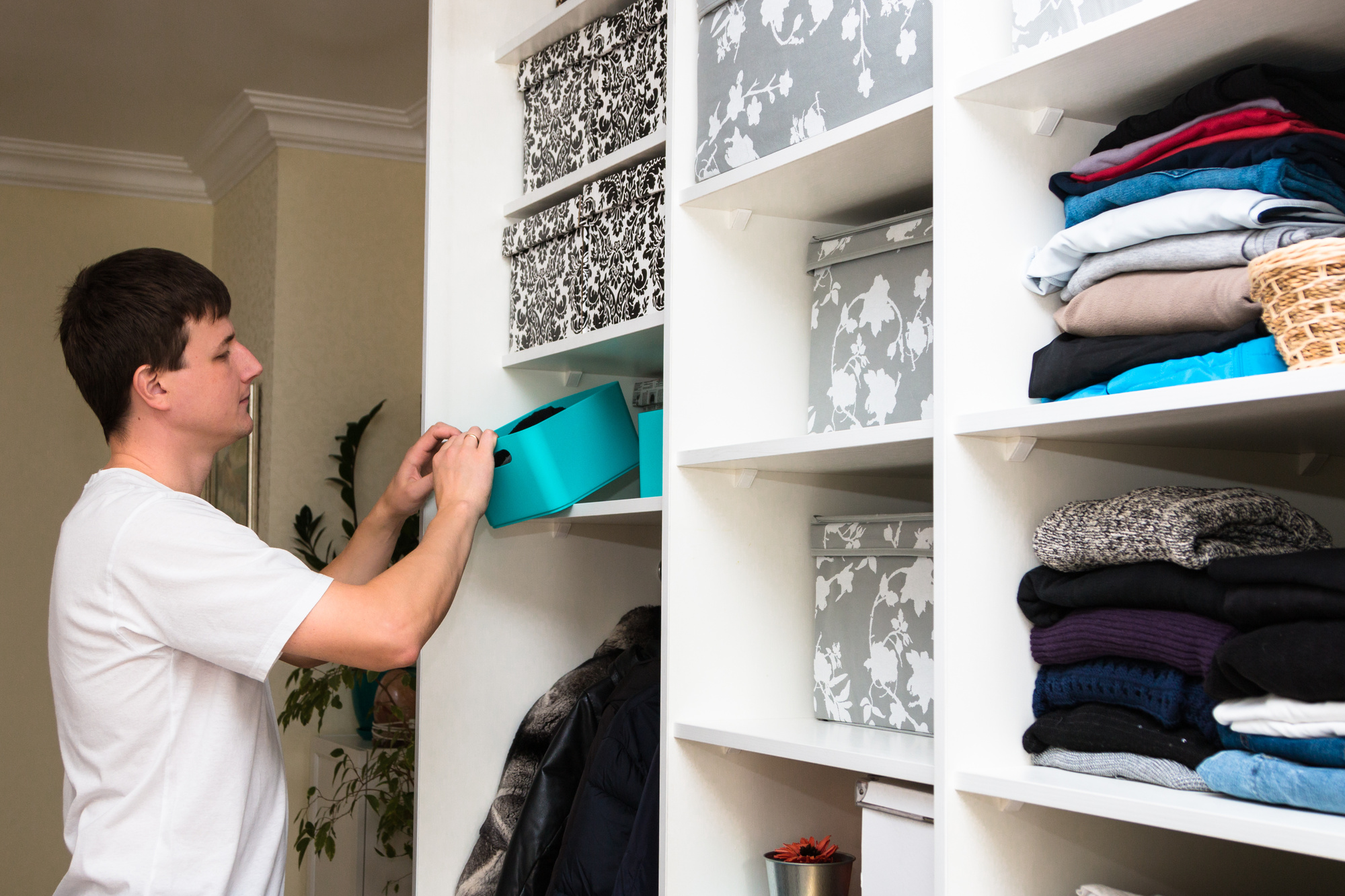 In the U.S., one in 11 families need a storage unit to hold everything they own. Of the people who have two-car garages, 25% have so much stuff in the garage that they can't park their cars inside. 
Does this sound familiar? Cleaning out those closets and storage spaces can feel satisfying, but don't just toss out the things you no longer need. That clutter can be your answer to how to make some quick cash.
Keep reading to learn how to find things to sell so you can make some quick cash.
Sort Your Items
Go through your home, tackling one small area at a time, decluttering and then sorting the items you want to sell. Set aside the items that are in good condition and consider tossing the ones that are really worn and have little value.
While you can get a lot of money for one big-ticket, valuable item, smaller household items can also add up quickly. Consider bundling smaller items together, such as winter clothes or books from a popular series, because not only can you get rid of more items at once, you can also get more money for them.
Clean Up Your Sale Items
Some of your older items can benefit from a good cleaning or minor repairs which could earn you more money. People want things that are ready to use, so a little work can go a long way when it comes time to sell.
For example, wash clothes that have been in storage to freshen them, wipe down dusty or dirty items, buff out scratches and tighten screws on furniture. By cleaning up the appearance of your items, you can possibly sell them for more money.
Create Accurate Listings
When selling items online, creating thorough, accurate listings can increase your sales and decrease complaints from people who buy your stuff. Start with a detailed yet to-the-point description that provides the information people want such as:
Dimensions

Sizes

Color

Age

Model number

Style

Features
You won't have all of the information on every item, but include as much detail as you can. Write the description as if there aren't pictures included. Anticipate the details a buyer would want to know and include that information in the description.
If the item has any flaws at all, disclose them in the listing, like a scratch on a table or a small stain or tear on clothing. The buyer will discover the damage eventually and then might decide not to buy the item, demand a refund, or leave bad feedback if you try to hide the flaws.
Include Quality Photos
You don't need to be a professional photographer to get quality photos for your online listings. Place each item in a bright spot, ideally with natural light, on a plain background with a close-up shot. This allows potential buyers to see the details and get an accurate idea of what the item is.
Take photos from multiple angles when it makes sense. Zoom in on important details for a close-up, such as stitching on clothing or carved details on a piece of furniture. Include images of any flaws so buyers can evaluate the damage themselves.
Sell Online Locally
When finding things to sell around the house, you have several options for advertising. Your preferences and the types of items you're selling can help you decide.
Selling locally eliminates the need for packaging and shipping expenses. It's also the most feasible option for larger items, such as furniture, which can be very expensive to ship. Facebook Marketplace and local buying and selling groups on Facebook will help you reach large numbers of local buyers.
When you post items locally, specify whether you'll deliver or meet the buyer somewhere. Having buyers come to your home can be risky since you're giving out your address. Many local police stations have designated spots for meeting buyers for local sales.
Sell on eBay
If you want to go beyond your local community, eBay is a popular option. You can sell anything on eBay and reach buyers around the world with each listing. 
Check the eBay fees before listing your item on the site. Sellers get a number of free listings each month, but you'll have to pay a final value fee, which is a percentage of the final sale price. 
If you sell on eBay, you'll have to package and prep your item for shipping, which is an additional cost. You can choose to pass along the shipping fees to the seller to keep more money in your pocket or you can decide to offer free shipping, however that will cut into your profit.
Sell on Specialty Sites
Certain items might sell better on specialty sales sites. Since people know those sites for a certain category, they go there looking specifically for items like yours. It gives you a better chance of finding an interested buyer who might pay more for the item than someone on a general selling site.
If you have designer clothes or accessories, you can often get more money on sites like Poshmark that specialize in clothing. For tech items, try selling on DeCluttr. 
Make a Plan for the Money
Decide how you'll use the money before you start selling. If you don't have a plan, you'll be tempted to blow it on impulse buys. Look at your overall financial goals and decide the best way to reach those goals with the money.
If you want to save the money, choose a specific purpose for it. You might use it to pay for an upcoming vacation, put it in an emergency fund, or donate it to charity. One purchase that is not the most popular but should be considered is a life insurance policy. Having life insurance in place will ensure your loved ones are financially protected in case something were to happen to you.
Explore our life insurance products and get a free quote to keep your family financially safe.
Our content is created for educational purposes only. This material is not intended to provide, and should not be relied on for tax, legal, or investment advice. Vantis Life encourages individuals to seek advice from their own investment or tax advisor or legal counsel.