How Being Financially Intentional Gave Us Liberty With Our Money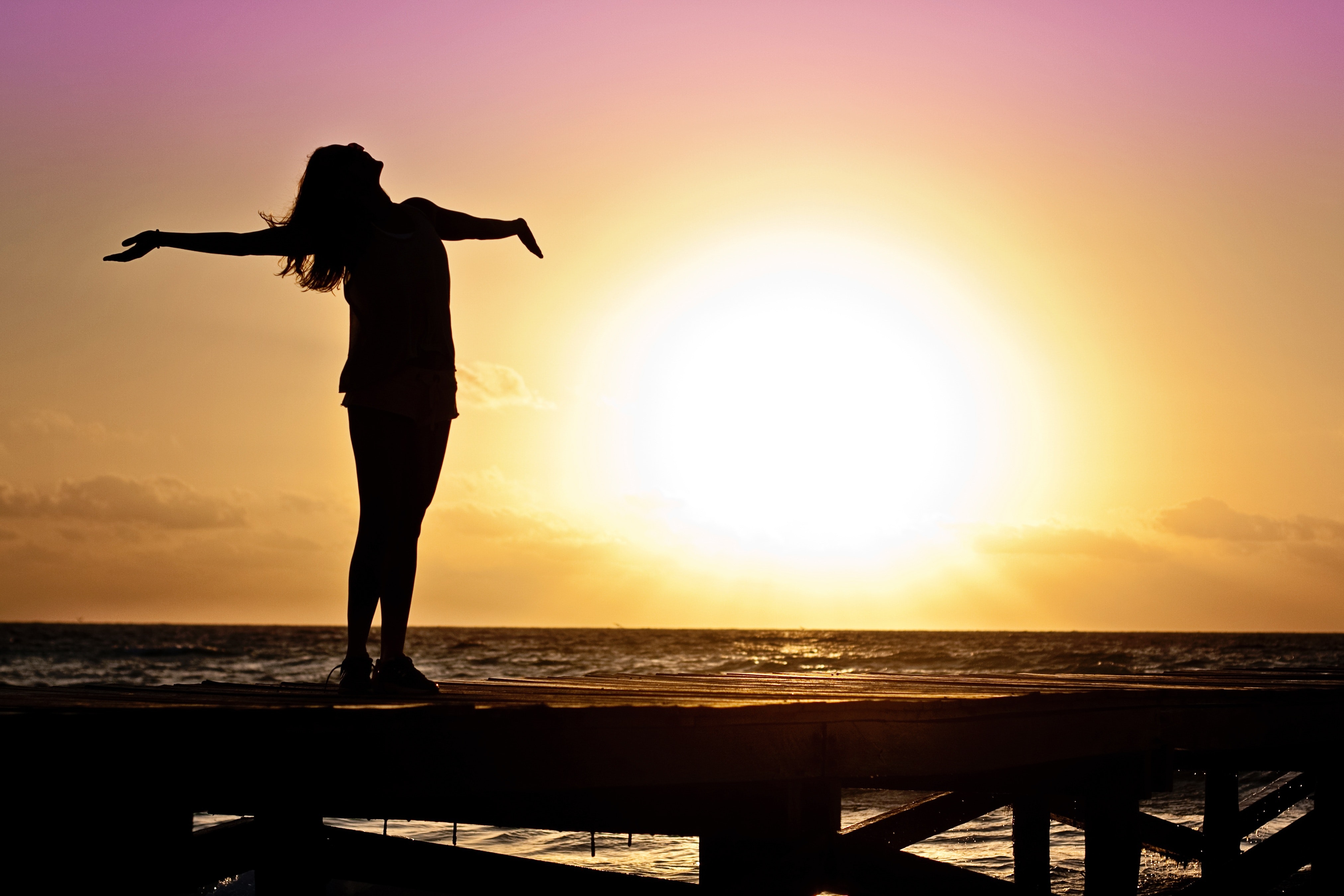 In case you haven't noticed, there is no shortage of information as to what to do with your money these days.  Everyone seems to have the ideal product, technique or method to fixing all your money woes. But how do you decide what is best for you?
It starts with being highly intentional about your approach to your finances.  Even Oprah, Wayne Dyer, and others have been talking about the importance of having your intentions clearly defined to get you where you want to be. 
How do you create intentionality when it comes to your money?  
How do you do this when you're so busy dealing with what's right in front of you?
How do you find time to focus on these important financial issues?
When we don't take the time to be intentional, we end up only addressing issues when we are in a crisis or have an opportunity in front of us. Then we are left to respond or react rather than being thoughtful and strategic about our decisions.  
Not to mention the whirlwind of emotions and feelings we have when we are faced with a crisis or opportunity.  These can impact our ability to think in a way that serves us. In other words, sometimes we have to slow down to go fast.
Building a strong financial foundation begins with identifying your core values.  
So, what do you find important to you?  
What grounds you and your thinking?  
Once you work through that, then you can begin to create goals that align and put action plans into place.  
Try to refrain from creating goals first. When you create your goals first and then think about what's important to you, you'll often find that your goals and priorities do not align.
In many cases, we find that our goals are not really our goals but ones we think we should have based on what we've been told.    
Let's take a look at an example.  
For many, their number one concern is having financial security, especially later in life.  It is a core value for many. Using that core value, one goal might be to have enough money in retirement that you can take care of yourself without being a burden to other family members.  
The exact number doesn't matter here.  
Your action plan could even include saving a portion of your paycheck in a retirement plan through work.  
All is good, right?   Wrong.  
You see saving for retirement can be a great goal, but it has to be grounded in a value that you are willing to fight for because when you are tempted to spend that money on something else, you have to have an anchor that keeps you from acting on that temptation. A core value that aligns with a goal does that.  In addition, it's essential to look at what else can prevent you from reaching your goal.  
What if you were told the biggest obstacle that many fail to consider when saving for retirement is that there's a lot of life to live between now and then?
And even with the best-laid plans, not considering how to incorporate the other financial decisions that have to be made along the way can lay waste to even the best of intentions of saving for retirement.  The ability to stay consistent with plans means you have to be intentional about the other supporting plans you put in place. If you are focusing only on retirement and don't have access to money to handle the in-between, then when you need money, you may have to rely on debt or stop your long term savings, in order to take control of what is happening in that exact moment.  
Many don't consider that. Instead, they focus on where and how much they need to set aside for their retirement. The result is those long term actions of consistently saving stop to handle the in-between. And catching up is not always a successful option, as there are so many other things that can make that challenging.    
Being intentional means taking into account the totality of your situation so you can account for all the contingencies that might arise.  It means taking the time to think about that core value.  
In our example, it was security.  Feeling secure doesn't just ring true in retirement, but it should be something that you want throughout your whole life.  It means knowing that if something happens unexpectedly, you have a plan for how to work through that. It means having the liberty to make decisions thoughtfully.  Having a liberty fund gives you the freedom to do that.  
If you lose your job and you have six months worth of living expenses saved in your liberty fund, you can take the time to find the right fit for your next career move.  
If you are in an unhealthy or unsatisfying relationship, you have the liberty to make a move to get out.  
If you have the opportunity of a lifetime land in your lap, you have the freedom to choose how to proceed.  
The important part is that you don't have to sacrifice your retirement plans to do that.  You get to be secure, knowing you were intentional about what was important. You took the time to align your goal and anchor that to action plans that work.  
Being intentional takes patience and a bit of gumption.  But it is so worth it to build the financial foundation upon which supports who you are and what you want in life.  
For life preparation, Vantis Life is there for you. If you're looking for peace of mind and security for your family, take a look at what we offer or get a quote today.
Written By: Ande Frazier
Ande has a 20+ year career as a financial adviser. She is an author, speaker, thought leader, and money educator.
Our content is created for educational purposes only. This material is not intended to provide, and should not be relied on for tax, legal, or investment advice. Vantis Life encourages individuals to seek advice from their own investment or tax advisor or legal counsel.