Financial Planning: Things to Consider As Your Kids Get Older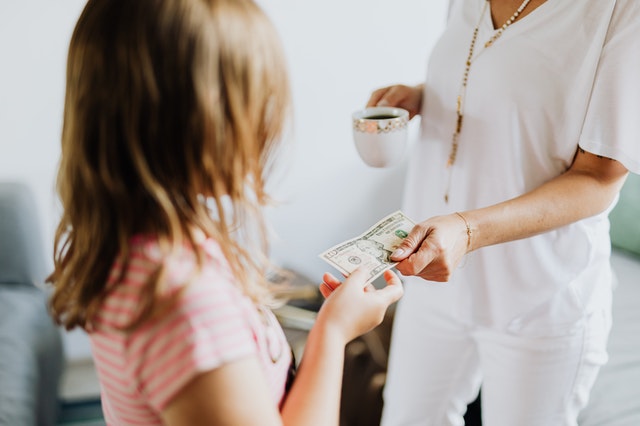 Do you have children in their middle school, teen, or college years? Are you wondering about things to consider when planning finances?
As your kids get older, their needs will change and so will yours.  Here's what you need to know about how to plan ahead as your kids get older.
1. Save for Their Education
If you haven't started already, make sure you begin saving for your child's college education. You can talk to your accountant or financial advisor about the best way to do this.
For example, an Education Savings Account, or ESA, will allow you to save $2,000 each year per child. It grows tax-free and affords you a number of investment options.
529 plans allow you to make higher contributions. Like an ESA, they're also tax-free. 
Another great benefit of a 529 plan is that you can change the beneficiary to a different family member. This way, if one of your children decides not to go to college, you can still use the funds for a different child.
A UTMA or UMGA account will be in your child's name and allow you to be the custodian. At age 21, your child will take control of the funds. These accounts offer both tax advantages and flexibility.
Of course, savings isn't the only way you can pay for your child's education or trade training. They can apply for scholarships, financial aid, or a work-study program. If your child is approaching their teen years, it's important to begin thinking seriously about how to practically prepare for their schooling.
2. Change Your Life Insurance 
Life insurance is there to help your family pay the mortgage and other daily living expenses in the event that the worst happens. As your kids get older, you may want to consider increasing your coverage amount so that it also will help pay for educational costs if needed.
After your children complete their education and move out on their own, it's important to still have some life insurance coverage in place, especially in the window of time before you retire.
3. Increase Your Retirement Savings
If you don't want to because a burden to your kids after you stop working, then it's important to start saving for your retirement early, as the interest can really begin to work in your favor. If your employer offers a traditional 401K, you may be able to contribute some pre-tax money. 
If your employer matches contributions to your retirement account, you'll want to take advantage of it. When you reach the age of 50, you become eligible to go beyond the normal limits of your 401K. The catch-up contributions can help you save more for retirement.
4. Open a Savings Account for Your Child
Teens and young adults should learn the value of savings while they're young. Once they begin earning an income or getting a regular allowance, you can teach them to put aside around 20% regularly. 
Saving money can help children to learn about setting goals and delaying gratification.
If your child gets impatient about purchasing something they feel they need now, you can act as their creditor. Have them pay you back over time with interest. It will show them that they will end up paying less if they're willing to work and wait to buy something they want.
5. Help Your Kids Make Basic Financial Decisions
Most parents don't involve kids in major financial decisions, such as purchasing a new house or re-paving the driveway.
You can, however, help them develop some basic budgeting skills. For example, you could give them a small budget and allow them to plan meals for the week. They can use coupons or sales to save money.
When on a family vacation, let your child manage the budget for a day. They can help you decide what to do and help you figure out how much money it will cost. For example, if your child wants to spend a day at the amusement park, show them how much it will cost to eat inside the part versus picking up food at a take-out restaurant outside so they see the difference in cost and how much money could be saved.
Exercises like these are fun and low-stakes. They will teach kids important concepts such as income and expenses. They'll also begin to understand the kind of trade-offs that financial well-being requires.
Financial Planning For Growing Families
As your children get older, you'll want to make sure that you've got their financial future and yours under control. Through saving for their education, planning for your retirement, and teaching them good money skills, you can help to create a secure foundation. Financial planning is critical for prosperity for both you and your children.
Don't stop getting smart about your children's future now. With life insurance in place, you can ensure they will be financially protected. Get a free quote today to protect your family's financial future.
 
Our content is created for educational purposes only. This material is not intended to provide, and should not be relied on for tax, legal, or investment advice. Vantis Life encourages individuals to seek advice from their own investment or tax advisor or legal counsel.