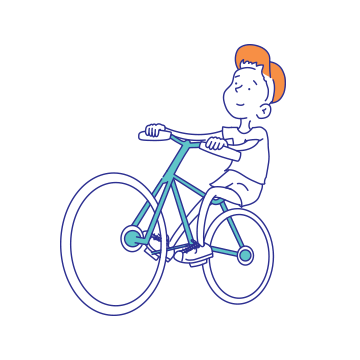 Having Life Insurance Means No Worries
Financial obligations don't disappear if you aren't around to pay for them. But you can leave your worries behind when you protect your loved ones with life insurance from Vantis Life.
Explore Life Products:
Affordable term life insurance with real-time underwriting*! You can customize your coverage with lots of options, and your premium will never increase.
*Issue age and coverage limitations may apply.
Get a policy online in minutes
Lock-in a level premium for 10, 15, 20, 25, or even 30 years
Get $50k to $2 million of coverage
Guaranteed death benefit payable to your beneficiary
Velocity Whole Life Flex Complete is whole life insurance that provides coverage for you AND your family with ONE policy! It provides lifetime protection and builds cash value that grows tax advantaged and can be borrowed against or saved for retirement. A Whole Life Flex Complete policy automatically includes:
Terminal, Chronic and Critical Illness Riders for no additional premium
Charitable Giving Rider at no additional cost
Final Expense Whole Life Insurance that provides the coverage you need quickly and easily. There are no physical exams, lab tests or lengthy questionnaires to complete. The premium you pay will never increase and the policy cannot be cancelled because of your age.
Price / Coverage Will NEVER Change
Guaranteed Acceptance1 — No Medical Exam
30 Days to Review Policy — Full Refund if Not Satisfied
Easy Payment Options — YOU Choose the Date
Helps with Funeral and Burial Costs