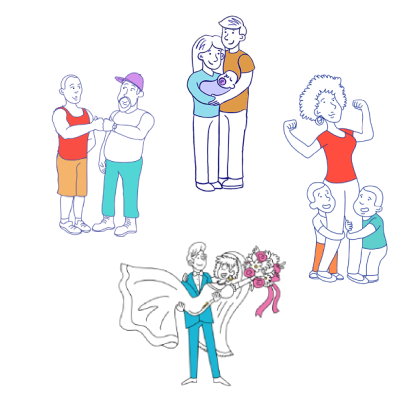 Velocity Term Life Insurance Offers:
✔ Very Competitive Rates
✔ Instant Quote
✔ Money Back Guarantee!
✔ No Medical*
*Depending on your physical and financial wellness, you may qualify for instant coverage without a medical exam. Some applicants will require a health exam or additional information as determined by our underwriting team before a final decision can be made. Price and offers are determined by age, sex, health and lifestyle and are subject to change.
Get a quote
Owning a Vantis Velocity Term Life Insurance policy is a cost-effective way to eliminate the financial impact of a premature death on your family!
And, with our innovative Velocity real-time underwriting process, applications are reviewed and decisions are made quickly. If approved, you can:
Protect your loved ones
Get a policy in minutes
Lock-in a level premium for 10, 15, 20, 25, or even 30 years
Get $50k to $2.5 million of coverage
Guaranteed death benefit payable to your beneficiary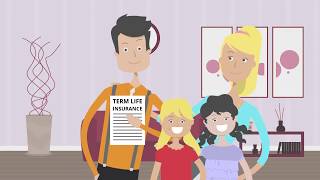 When it comes to insurance, there can be a lot of confusing language. This short video clearly explains what is term life insurance.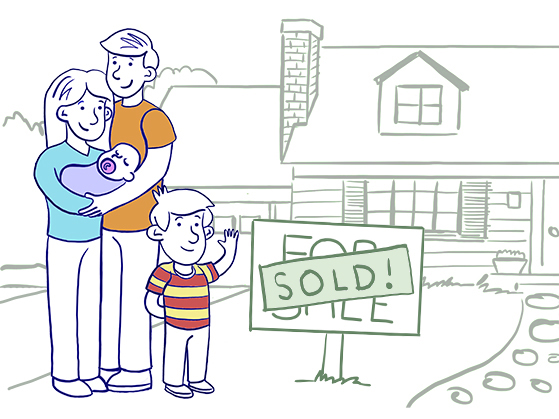 Term life insurance can protect your family from financial loss should the unexpected happen.
View these term life insurance scenarios to see how it may apply to your family »
Velocity Term Life Insurance
As your lifestyle changes and your expenses fluctuate, so do your life insurance needs.  One example of a major lifestyle change is buying a new home. It's an exciting time but it comes with increased responsibilities and obligations that need to be met.   Life insurance provides vital financial protection for your loved-ones if the unexpected happens.  Simply put, your financial obligations don't disappear if you aren't around to pay for them, so it's best to be prepared. Owning a Vantis Velocity Term Life Insurance policy is a cost-effective way to eliminate the financial impact of a premature death on your family!
Get a quote
---
Sample Velocity Term Life Rates
Age
Monthly Premium Amount
10 Year Plan
20 Year Plan
30 Year Plan
30
Male
$11.49
$14.59
$21.76
Female
$10.86
$13.34
$18.43
35
Male
$12.18
$14.99
$23.92
Female
$11.31
$13.85
$20.77
40
Male
$14.97
$20.38
$33.18
Female
$13.32
$17.90
$27.22
45
Male
$19.14
$30.97
$46.92
Female
$18.06
$26.19
$39.32
50
Male
$28.10
$46.21
N/A
Female
$23.67
$38.05
N/A
Sample Velocity Term Rates* for a $250,000 Term Life Insurance Policy
*Sample rate are for UltraSelect Non-Tobacco User (no tobacco use for past five years). Premiums for other plans, ages, amounts of coverage and underwriting classes available upon request. Rates are subject to change.
---
Learn More!
What is term life insurance?
Term life insurance refers to an insurance policy that provides coverage for a specific period of time. The most popular type of term life insurance is a 20-year term, but you can purchase it in 5 year increments between 10 and 30 years. Premiums remain the same for your chosen term period. Your term life insurance policy will remain active, as long as you pay the affordable premiums, until the term insurance period ends or you choose to convert it to a permanent, whole life insurance policy. 
What is a term life insurance quote?
A term life insurance quote is an estimated price based on a brief personal questionnaire. The more accurate the information, such as your height, weight, medical condition, family health history, job, and hobbies, the closer your final price will match your original quoted term life insurance premium.
How do you get a term life insurance quote?
Vantis Life Insurance Company makes getting an online quote easy and hassle-free, and it only takes few minutes.  The younger and healthier you are, the lower your term life insurance rates will be so don't delay protecting your family.  Get your free term life insurance quote now!
A Better Life Experience

People First
We are not a giant, faceless insurance company. You always have access to real people. And we put you first in everything we do!

Simple. Convenient. Fun!
We provide a fun and easy way to get serious life insurance!

Top Rated
We are rated "A+ Superior" by the top insurance rating agency, A.M. Best