TaxSaver Freedom® I Annuity
You will earn
2.20%
Interest Each Year, for Five (5) Years - Guaranteed!
Annuity Features Include: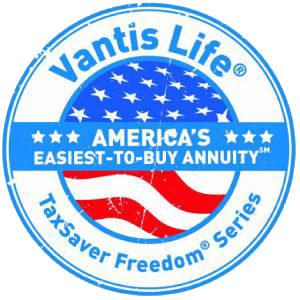 Rates are locked-in and guaranteed for 5 years
No purchasing fees or annual charges
Return of premium deposit (money back) guarantee
Tax-deferred accumulation of your interest gains
Penalty-free withdrawal feature
Nursing care facility waiver
Terminal illness waiver
Lifetime income options
* Rate is not available in New York and Montana
Additional Resources:

Fixed Annuities vs. Certificate of Deposits (CDs)
Fixed annuities and certificates of deposits (CDs) are frequently used by individuals to supplement their retirement income, and though there are some similarities between them, they are different.
Learn More »

Are You Satisfied With Your Current Investments?
Safety, taxes, rate of returns, access to money, these are investment concerns most people have and a fixed annuity may be the answer. Let's examine the benefits of a fixed annuity with STYLE!
Learn More »

Are Fixed Annuities Safe?
Fixed annuities are among the safest components of a diverse portfolio due to features like guaranteed return of principal, tax deferral on gains, access to funds, and the elimination of probate for benefits.
Learn More »
What is a Fixed Annuity?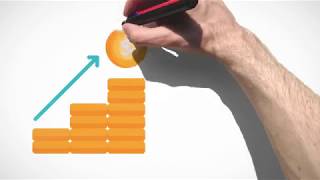 When it comes to fixed annuities, there can be a lot of confusing language. This short video clearly explains what fixed annuities are all about!
Watch Now »
Fixed Annuity Projection Calculator

Learn More!
What is a Multi-Year Guaranteed Fixed Annuity or MYGA?
A MYGA is an annuity that earns a competitive guaranteed fixed interest rate that is locked-in for 5 years. At the end of the guarantee period you can elect to renew your contract for a new interest rate guarantee period, within a 30-day window, if available. If no election is made, the contract will automatically renew to a one-year guarantee interest period. Vantis Life does not lock you into a new surrender charge period after the 30-day window.
What are the advantages to owning a fixed annuity versus a CD?
The primary advantage is that you pay no taxes on interest earned until you withdraw the funds, which means faster growth than CDs! And, unlike CDs, you will have the ability to set up income for life or for any other specific period of time!
How do I apply for a TaxSaver Freedom Annuity?
Vantis Life Insurance Company makes applying for our fixed annuity products easy and hassle-free. Simply click here or speak with one of our Customer Specialists at 877-618-0365.
A Better Life Experience

People First
We are not a giant, faceless insurance company. You always have access to real people. And we put you first in everything we do!

Simple. Convenient. Fun!
We provide a fun and easy way to get serious life insurance!

Top Rated
We are rated "A+ Superior" by the top insurance rating agency, A.M. Best
© Copyright 2018 Vantis Life Insurance Company, Windsor, Connecticut, USA - All Rights Reserved.
Not FDIC/NCUA Insured • Not Bank Or Credit Union Guaranteed • Not A Deposit • Not Insured By Any Federal Government Agency
Vantis, Vantis Life, and "A better life experience" are registered trademarks of Vantis Life Insurance Company. Life insurance and annuities issued by Vantis Life Insurance Company, Windsor, CT (all states except NY) and by Vantis Life Insurance Company of New York, Brewster, NY (NY only). Products not available in all states and state variations may apply. Privacy Policy | Sitemap