Philanthropy and Community Involvement
​Through our philanthropic efforts we fund organizations in our community that are changing the lives of some of our neighbors. 

Every seven minutes in our country someone becomes blind or visually impaired. These people are not statistics. They are our children, parents, friends, neighbors, co-workers and employees.
"It is heartwarming to think that Vantis Life will make a life-changing impact on a person struggling with visual impairment," said Peter Tedone, President and CEO of Vantis Life Insurance. "Through our partnership with Fidelco Guide Dog Foundation, we will bring light into the darkness of a visually impaired person and create a loving and lasting relationship between dog and partner."
In 2015, Vantis Life has sponsored a pup from birth to guide dog partner, a process that takes two years of training and 15,000 hands-on hours for each puppy. Now, in 2018, Vantis has committed to sponsor a second pup that has begun his important life journey.
Click here to learn more about Fidelco: https://www.fidelco.org/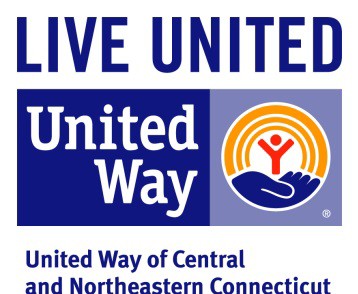 The mission of United Way of Connecticut is to help meet the needs of Connecticut and its residents by providing information, education and connection to services. Helping includes: Connecting People to Services, Early Childhood Development and Education, Crisis Intervention and Emergency Response, Supporting and Strengthening Communities.
"Directly impacting our community is one of our most carefully cultivated values and is in line with what we stand for as a company". Vantis employees are actively engaged each year with the United Way, participating in the "Day of Caring" and numerous events throughout the year – their generosity with both contributions and personal time  is outstanding" said, Peter Tedone, President and CEO of Vantis Life Insurance.
Click here to learn more about United Way of Connecticut: http://www.ctunitedway.org/

The University of Hartford is a venerable Hartford Institution. Its business school, the A.D. Barney School of Business is a highly accredited, internationally renowned center of academia. Vantis Life is proud to sponsor the school's Actuarial Studies program and their building modernization fund . The University is also a rich source of interns and employees for Vantis Life.
Click here to learn more about Barney School of Business: http://www.hartford.edu/barney/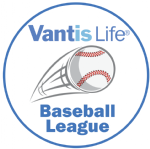 The Vantis Life Baseball League prides itself on its philosophy that players should develop skills, and appreciation for the game of baseball, and, most importantly, to have fun. Thousands of Connecticut teens, 13 – 19, have helped make the League one of the largest and with over 70 years of history, the oldest independent baseball programs in the country.
Click here to learn more about Vantis Life Baseball League: http://vantislifebaseball.com/